As the temperature drops and winter approaches, Montana's agricultural community is gearing up for the challenges that come with colder weather. Among the many preparations farmers and ranchers must make, ensuring that your steel buildings in Billings are ready for hay storage is a critical concern.
Hay is a vital resource for livestock feed during the winter months, and storing it properly is essential to maintaining its quality. In this blog post, we'll explore the importance of preparing your steel buildings in Billings for-hay storage. We'll also provide practical tips for a successful and trouble-free winter.
.
Why Steel Buildings in Billings?
Steel buildings in Billings have gained popularity in the agricultural sector. Farmers and ranchers love their durability and versatility. Of course, one of the biggest benefits of steel buildings in Billings is that they are cost-efficient. These structures are not only sturdy and weather-resistant but also provide ample space for hay storage and other farm needs.
When it comes to hay storage, steel buildings in Billings are an excellent choice because they can protect your valuable hay from the harsh Montana winters. Here are some of the reasons why steel buildings are a preferred option:
Weather Resistance: Steel buildings and metal buildings in Billings are built to withstand extreme weather conditions. They can handle heavy snow loads, strong winds, and freezing temperatures. This resilience is essential for protecting your hay and ensuring it remains in good condition.
Ample Space: Metal and steel buildings in Billings offer large, open interiors, making them ideal for storing hay bales. With customizable designs, you can adapt the building to your specific storage needs.
Low Maintenance: Steel and metal buildings in Billings require minimal maintenance compared to traditional wooden structures. This is especially beneficial during the busy winter season when you have many other farm tasks to manage. Busy farmers and ranchers appreciate anything that is considered "low maintenance." Steel and metal buildings definitely check that box.
.
.
Preparing Your Steel Buildings in Billings for Hay Storage
Now that we understand the advantages of steel buildings for hay storage let's discuss the steps you need to take to ensure they are ready for the upcoming winter season.
.
Clean and Organize Your Steel Buildings in Billings
Start by cleaning and organizing the interior of your steel buildings in Billings. Remove any debris or equipment that may be in the way of your hay storage. Make sure the area is clean to prevent contamination and maintain good air quality for your hay.
.
Insulate Properly
Proper insulation is crucial to keep your hay in good condition during the winter. Steel buildings in Billings can get extremely cold, and without insulation, temperature fluctuations can harm your hay. Insulate the walls and roof to maintain a stable temperature and humidity level inside the building. This will help prevent mold and spoilage.
.
Ventilation
While insulation is essential, so is proper ventilation. Hay can release moisture as it decomposes, and a lack of ventilation can lead to humidity buildup, which is harmful to the hay's quality. Install vents and fans to maintain air circulation, preventing condensation and mold growth.
.
Pest Control Inside Your Steel and Metal Buildings in Billings
In winter, rodents and other pests may seek shelter in your steel building. To protect your hay from contamination, implement a pest control plan. Seal any openings, set traps, and consider using safe, environmentally friendly pest deterrents.
.
Consider Hay Storage Options
Decide how you want to store your hay. There are various methods, such as stacking bales, using pallets, or employing hay racks. The method you choose will depend on your available space, the quantity of hay you need to store, and your accessibility requirements.
.
.
Stockpile Hay Strategically Inside Your Steel Buildings in Billings
When stacking hay, place newer bales on the bottom and older ones on top. This ensures that the older hay gets used first, reducing the risk of spoilage. Properly stacking your hay will also help with air circulation and prevent bale compression, which can lead to mold growth.
.
Conduct Regular Inspections Inside Your Steel and Metal Buildings in Billings
Throughout the winter, it's crucial to regularly inspect your hay. Look for any signs of spoilage or mold that may make the hay unfit for your livestock. Also, be on the lookout for pests like mice who like to make themselves at home near your hay collection. This will allow you to address any issues promptly and ensure that your livestock receives high-quality feed.
.
Removing Snow from Your Steel Buildings in Billings
If you're in an area prone to heavy snowfall, consider a snow removal plan for your steel building's roof. Accumulated snow can add excessive weight, potentially causing structural damage or collapse. Safely removing snow from the roof is essential to avoid such problems.
Preparing your steel and metal buildings in Billings for hay storage during the winter months is an essential part of your farm management. Properly storing hay ensures that your livestock receives the necessary nutrition and helps you avoid unnecessary expenses and losses due to spoilage. Steel buildings are a smart choice for this purpose, as they offer the durability and flexibility needed to protect your valuable hay.
By following the steps outlined in this blog post, you can create a safe and efficient hay storage environment inside your steel buildings in Billings. From insulation to ventilation, cleanliness to snow removal, these preparations will help you make the most of your hay storage while ensuring the well-being of your livestock throughout the winter season.
.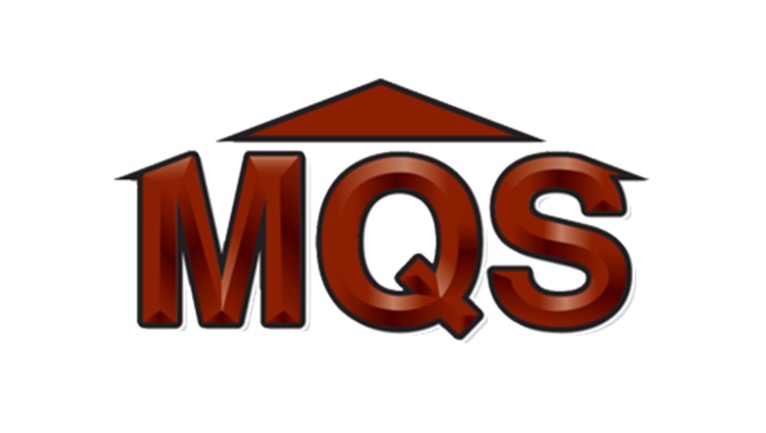 MQS Barn – Your Source for the Best Post Frame Buildings in Billings
MQS Barn is a family-owned and operated company specializing in post-frame, steel-sided structures, and custom post-frame buildings. We have you covered if you need a new structure, like a custom horse barn or a garage in Billings. When you are ready to start, we can work with you to ensure you get the building you need.
Are you looking for Amish barn builders in Billings? The co-founder and co-owner of MQS Barn, Mark Stoltzfus, began his building career with his Amish Mennonite family and applies the same work ethic and expert craftsmanship on every project we do.
Call us today at 406-642-9600, or contact us online to receive a free quote on your next project. We look forward to hearing from you soon!