As the leaves change color and a chill fills the air in Sandpoint, Idaho, many people turn their thoughts to Halloween and the thrill of all things spooky. One exciting way to celebrate this season is by creating a haunted house inside your metal building in Sandpoint.
Are you planning a community event? A fundraiser? Or is it just a fun gathering? Turning your metal building into a haunted house can be a creative and memorable experience. In this guide, we'll take you through the steps to create a spooky and thrilling haunted house in your metal building or garage in Sandpoint.
.
Choose a Theme for Your Metal Building in Sandpoint
Every successful haunted house begins with a compelling theme. Consider what kind of spooky atmosphere you want to create and choose a theme that aligns with it. Some popular haunted house themes include:
Classic Haunted Mansion: Create a spooky mansion filled with ghosts, ghouls, and creepy creatures.
Zombie Apocalypse: Set your haunted house in a world overrun by zombies, complete with realistic props and eerie sound effects.
Asylum of Madness: Design a mental asylum with deranged patients, disturbing medical equipment, and haunting psychological horrors.
Haunted Carnival: Transform your metal building in Sandpoint into an abandoned carnival with sinister clowns, freak shows, and carnival games gone awry.
Haunted Forest: Recreate a haunted forest with eerie trees, fog, and lurking creatures that make your guests feel lost in the woods.
.
Plan the Haunted House Layout for Your Metal Building in Sandpoint
Once you've chosen a theme, it's time to plan the layout of your haunted house. Consider the flow of visitors and how you can guide them through a series of terrifying scenes. Start with an entrance that sets the mood and builds suspense as they progress through different rooms or areas, each with its own scary surprises.
Design a Floor Plan: Create a detailed floor plan that outlines the layout of each room, including the placement of props, decorations, and scare actors.
Pathways and Barriers: Use barriers like curtains, walls, or partitions to define pathways and prevent guests from straying off-course.
Safety Considerations: Ensure that all pathways are well-lit and free of tripping hazards. Emergency exists inside your metal building or garage in Sandpoint should be clearly marked and easily accessible.
Waiting Area: Designate a waiting area outside your metal building where guests can line up and enjoy pre-haunted entertainment while waiting their turn.
.
.
Set the Mood Inside Your Metal Building in Sandpoint with Lighting and Sound
Creating the right atmosphere is crucial for a haunted house. Lighting and sound play a significant role in setting the mood and building anticipation. Here's how to use them effectively:
Eerie Lighting: Use colored lighting, strobes, and black lights to create an otherworldly ambiance. Low lighting levels can increase the suspense inside your metal building in Sandpoint.
Sound Effects: Incorporate creepy sound effects, like creaking doors, footsteps, screams, and eerie music. Sound can build tension and anticipation.
Fog and Smoke: Use fog machines to add an element of mystery and obscure visibility. Fog can also enhance the spooky atmosphere.
.
Create Detailed Props and Decorations for Your Metal Building in Sandpoint
The devil is in the details when it comes to creating a memorable haunted house. Craft or purchase realistic props and decorations that fit your chosen theme. Some ideas include:
Lifelike Mannequins: Dress up mannequins in creepy costumes and strategically place them throughout the haunted house to surprise guests.
Scary Animatronics: Incorporate animatronic figures that move, make noise, or jump out at visitors when triggered.
Gore and Gruesomeness: Create gruesome scenes inside your metal building or garage in Sandpoint. Use fake blood, body parts, and gore. Just be mindful of the level of intensity based on your target audience.
Spooky Set Design: Decorate each room with attention to detail, including cobwebs, tattered curtains, broken furniture, and eerie paintings.
Interactive Props: Consider interactive elements, like hidden levers, buttons, or pressure plates, that trigger scares or surprises.
.
.
Next, You Need Actors and Costumes Inside Your Metal Building in Sandpoint
Scare actors are a critical component of any haunted house experience. Enlist friends or volunteers to play the roles of terrifying characters or creatures. Ensure they have appropriate costumes and makeup to create an immersive experience.
Character Training: Train your scare actors to deliver their scares effectively without causing harm to guests. Emphasize safety and proper scare techniques.
Coordination: Coordinate scare actor placements and actions to create a cohesive and synchronized experience for visitors.
Hidden Actors: Some of the best scares come from actors who remain hidden until the perfect moment to jump out and startle guests.
.
Safety and Guest Guidelines Inside Your Metal Building in Sandpoint
Safety should be your top priority when operating a haunted house. Consider implementing the following safety measures:
Safety Walkthroughs: Conduct safety walkthroughs before opening to ensure that all props and pathways are safe and secure.
Guest Guidelines: Clearly communicate guidelines to visitors, including rules about not touching props or actors and the importance of staying on the designated path.
Emergency Preparedness: Have a team in place for emergencies, and equip them with first-aid kits, flashlights, and communication devices.
Turning your metal building in Sandpoint into a haunted house can be a thrilling and memorable experience. This applies to both you and your guests. Here's some of the biggest keys to creating a spooky and immersive Halloween attraction that will have everyone screaming with delight:
Careful Planning
Attention to Detail
A Commitment to Safety
Whether you're hosting a charity event, a fundraiser, or a fun gathering, your haunted house is sure to become a favorite Halloween tradition in your community. So, get your metal building or garage in Sandpoint ready to embrace the spooky season and start planning your haunted house adventure!
.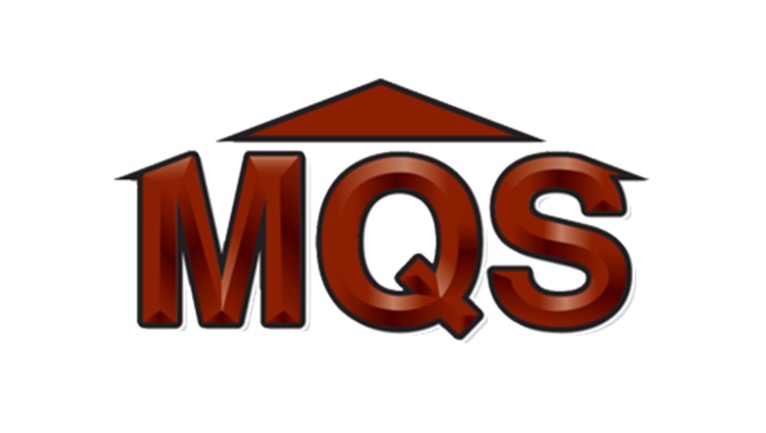 MQS Barn
Your Source for Custom Steel Buildings in Sandpoint
MQS Barn is a family-owned and operated company. We specialize in post frame, steel-sided structures, and custom post frame buildings. We have you covered if you need a new structure, like a custom horse barn or a pole building shop in Sandpoint. When you are ready to start, we can work with you to ensure you get the building you need.
Are you looking for Amish barn builders in Sandpoint? The co-founder and co-owner of MQS Barn, Mark Stoltzfus, began his building career with his Amish Mennonite family and applies the same work ethic and expert craftsmanship on every single project.
Call MQS Barn today at 406-642-9600,
Contact MQS Barn online to receive a free quote on your next project.