Congratulations on your decision to invest in a new metal building in Billings, Montana. Steel and metal buildings are versatile structures, commonly used for:
Commercial Purposes
Storage
Residential Space
Event Spaces
Safeguarding your investment with the right insurance coverage is of paramount importance. In this guide, we will explore the key factors to consider when getting insurance for your new metal or steel building in Billings, MT.
Understand the Purpose of Your Metal Building in Billings
Before delving into insurance options, it's essential to understand the primary purpose of your metal building. The intended use of the structure can significantly impact the type of insurance coverage you require. Here are some common uses for metal buildings and the associated insurance considerations:
Commercial or Industrial Use
If your metal building in Billings is intended for commercial or industrial purposes, you'll need to assess the value of the contents, equipment, and inventory housed within it. Commercial property insurance can help protect these assets against perils like fire, theft, vandalism, and natural disasters.
Residential Use
For those using their metal or steel building in Billings as a residence, you'll need a homeowners insurance policy. Keep in mind that the coverage required may differ from a traditional home, so ensure your insurance provider understands the unique features of your metal building.
Agricultural Use
Many metal buildings in Billings serve as agricultural structures, such as barns, stables, or equipment storage. Farm insurance can provide coverage for farm equipment, livestock, and other assets.
Evaluate the Location and Environmental Risks of Your Metal Building in Billings
Billings, Montana, is known for its beautiful landscapes and sometimes unpredictable weather. When choosing insurance for your metal building, consider the location and environmental risks that may affect it. Some factors to assess include:
Weather Conditions
Billings experiences a range of weather conditions, including:
Heavy snowfall in winter
Thunderstorms in the summer
High straight-line winds and strong gusts
Make sure your insurance policy covers damage caused by severe weather, including wind, hail, snow, and lightning strikes.
Flood and Water Damage
Billings is near several rivers, and the risk of flooding is a concern. Standard property insurance typically does not cover flood damage, so consider purchasing a separate flood insurance policy if your metal or steel building in Billings is in a flood-prone area.
Fire Protection
Metal buildings in Billings are relatively fire-resistant, but wildfires can still pose a threat in Montana. Ensure your insurance policy includes coverage for fire damage and consider implementing fire-resistant measures like clearing vegetation around your building.
Determine Coverage Types for Your Metal Building in Billings
Insurance for metal buildings can encompass various coverage types, each addressing specific risks and needs. Here are some essential coverage options to consider:
Property Insurance
Property insurance is the foundation of any insurance policy for a metal building. It covers damage to the building itself and the contents inside caused by covered perils. Be sure to assess the replacement cost of your metal building accurately to ensure you have sufficient coverage.
Liability Insurance
Liability insurance protects you in case someone is injured on your property and holds you responsible. This coverage can be crucial for commercial and residential metal building in Billings, as it can help cover legal expenses and medical bills.
Business Interruption Insurance
For commercial metal and steel building in Billings, business interruption insurance is invaluable. It provides coverage for lost income and operating expenses if your business operations are temporarily halted due to covered damage.
Equipment Breakdown Insurance
If your metal building houses essential machinery or equipment, equipment breakdown insurance can be essential. It covers the cost of repairing or replacing equipment that malfunctions due to mechanical or electrical breakdowns.
Inland Marine Insurance
Inland marine insurance is designed to protect valuable property that may be transported or temporarily stored outside your metal building. It's especially relevant if you have high-value equipment or materials that need coverage.
Work with an Experienced Insurance Agent on Metal Buildings in Billings
Choosing the right insurance coverage for your metal building can be a complex process. To navigate the options effectively and make informed decisions, it's advisable to work with an experienced insurance agent who specializes in property and casualty insurance for metal buildings.
Research and Recommendations
Start by researching insurance agents in Billings, MT, who have experience with metal building insurance. Ask for recommendations from local businesses or property owners who have similar structures.
Assess Experience
During your initial consultations with insurance agents, assess their experience and knowledge of metal buildings and the unique insurance requirements associated with them. An agent with a solid understanding of the construction, materials, and risks involved will be better equipped to provide tailored coverage.
Compare Multiple Quotes
Don't settle for the first insurance quote you receive for your metal or steel building in Billings. Compare quotes from multiple agents to ensure you're getting the best coverage at a competitive price. Remember that the cheapest policy may not always offer the comprehensive protection you need.
Review the Policy Thoroughly
Before finalizing your insurance policy, review it thoroughly with your agent. Ensure you understand the coverage limits, deductibles, and any exclusions. Ask questions and seek clarification on any aspects that seem unclear.
Maintenance and Risk Mitigation for Metal Buildings in Billings
While insurance provides vital protection, proactive maintenance and risk mitigation measures can help reduce the likelihood of claims and potential insurance rate increases. Here are some steps to consider:
Regular Inspections
Regularly inspect your metal building in Billings for signs of wear, damage, or structural issues. Address any maintenance needs promptly to prevent small problems from escalating.
Security Measures
Implement security measures, such as surveillance cameras, motion-activated lighting, and alarm systems, to deter theft and vandalism.
Fire Safety
Take steps to enhance fire safety, such as installing fire extinguishers, smoke detectors, and fire-resistant materials where appropriate.
Documentation
Keep detailed records of your metal building's maintenance and any improvements or upgrades. This documentation can be invaluable in the event of an insurance claim.
Investing in a new metal or steel building in Billings, Montana, is a significant step toward achieving your goals, whether they are commercial, residential, or agricultural in nature. To protect this investment, it's crucial to secure the right insurance coverage tailored to your needs and risks.
By understanding the purpose of your metal building in Billings, evaluating environmental risks, determining the coverage types required, working with an experienced insurance agent, and implementing proactive maintenance and risk mitigation measures, you can ensure that your metal building remains an asset for years to come. Choose your insurance wisely and enjoy peace of mind knowing that your investment is well-protected.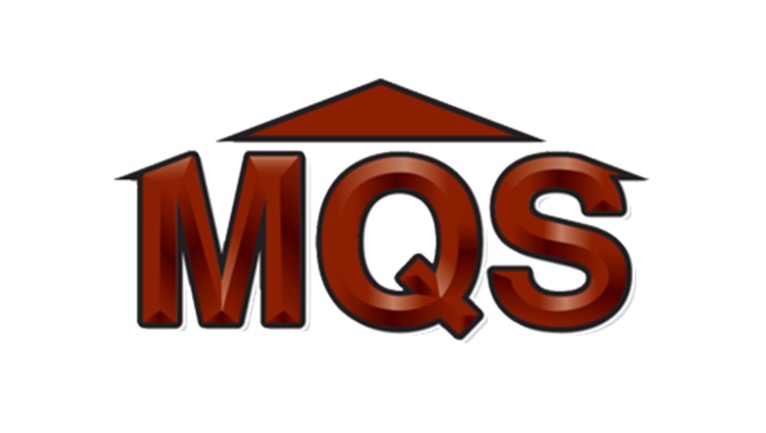 MQS Barn – Your Source for the Best Farm Buildings in Billings
MQS Barn is a family-owned and operated company specializing in post-frame, steel-sided structures, and custom post-frame buildings. We have you covered if you need a new structure, like a custom horse barn or a garage in Billings. When you are ready to start, we can work with you to ensure you get the building you need.
Are you looking for Amish barn builders in Billings? The co-founder and co-owner of MQS Barn, Mark Stoltzfus, began his building career with his Amish Mennonite family and applies the same work ethic and expert craftsmanship on every project we do.
Call us today at 406-642-9600, or contact us online to receive a free quote on your next project. We look forward to hearing from you soon!