Post-frame metal buildings in Spokane are most often used as agricultural buildings and vehicle garages. However, a pole building in Spokane can be almost anything you can imagine. Check out the following uses for post-frame steel buildings in Spokane that are slightly less common.
Uncommon Use #1 – Homes (AKA Barndominums)
A barndominium is a hybrid of a pole building and a traditional home. It's a metal building constructed with living quarters inside. Barndominums are an affordable way to build in rural areas while still having modern amenities. They require fewer materials than an average house which can reduce construction costs substantially.
Post-frame metal buildings are also great for office space. They provide plenty of interior space, which can be divided into separate spaces and used as offices, conference rooms, storage areas, or even a kitchenette. The robust steel construction creates a secure environment, and the wide open span makes it easy to customize with cubicles, HVAC systems, plumbing, and more.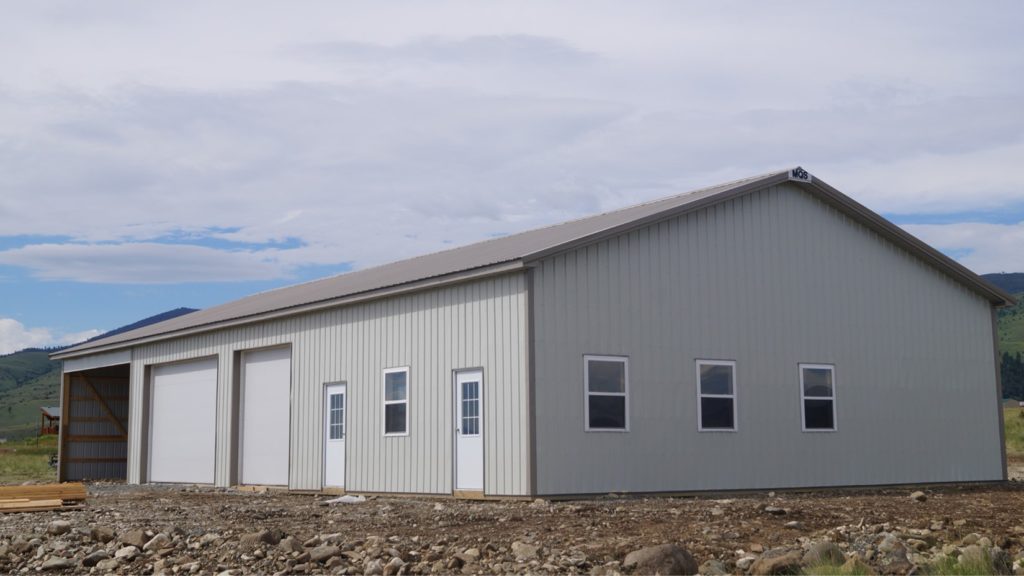 Uncommon Use #3 – Retail Space
Post-frame metal buildings in Spokane are perfect for creating a unique retail experience. Adding interior walls, paint, and furniture allows a post-frame metal building in Spokane to become an inviting retail location that stands out from the competition. With ample space for merchandise displays, customers will enjoy shopping in a pole building that feels more like a store than a warehouse.
A post-frame metal building is a good choice for warehouses. Steel construction makes it durable and strong enough to store large amounts of merchandise. It also offers plenty of interior room to accommodate pallet racks, shelving units, and other storage options. Furthermore, the wide open span makes it easy to divide for multiple uses, such as production areas, shipping areas, and storage.
Do you want to build a new garage in Spokane? Let us help!
Post-frame buildings provide an excellent facility for gyms, fitness centers, and martial arts studios. With an open-span interior, you can easily create different workout areas with specialized flooring, such as rubber mats or hardwood floors. Add weight training equipment, exercise machines, wall-mounted TVs, and an audio system for a gym that rivals the best.
Uncommon Use #6 – Workshops & Hobby Rooms
Post-frame metal buildings in Spokane are also great for workshops and hobby rooms. With ample interior space, you can fit all your tools, supplies, and equipment in one place with plenty of room to move around. A large overhead door and windows can provide natural light, ventilation, and easy access to load and unload materials.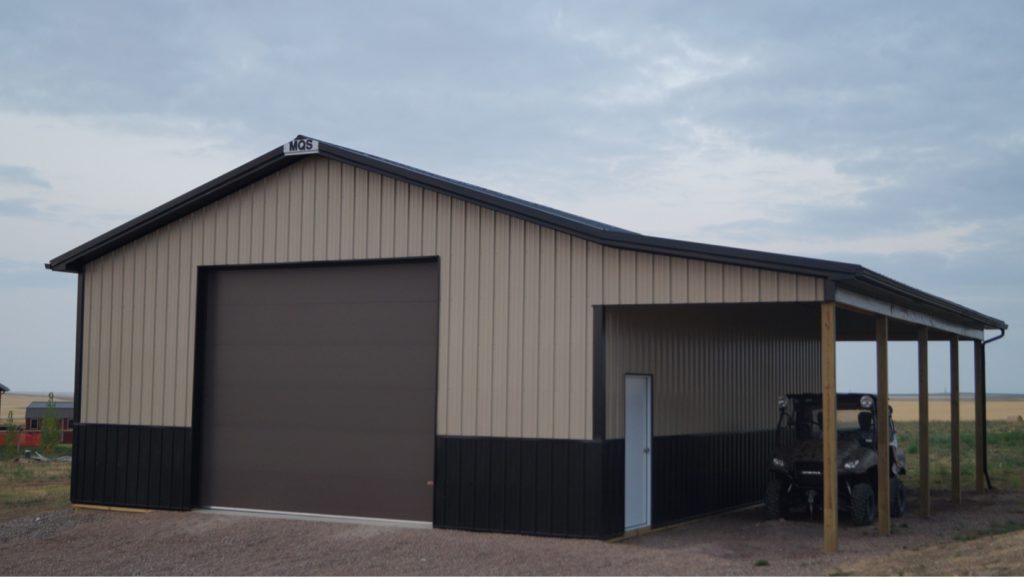 Uncommon Use #7 – Horse Barns & Riding Arenas
Post-frame metal buildings in Spokane are an excellent option for horse barns and riding arenas. They provide plenty of protection from severe weather and keep animals safe. Additionally, the open-span design makes it easy to divide into stalls, tack rooms, grooming stations, storage areas, or whatever else you need for a successful horse facility.
We have you covered if you want new agricultural buildings in Spokane. When you are ready to start, we can work with you to ensure you get the pole building shop in Spokaneyou need. MQS is a family-owned and operated company specializing in post-frame, steel-sided structures, and custom post-frame metal buildings. The co-founder and co-owner of MQS Barn, Mark Stoltzfus, began his building career with his Amish Mennonite family and applies the same work ethic and expert craftsmanship on every project we do.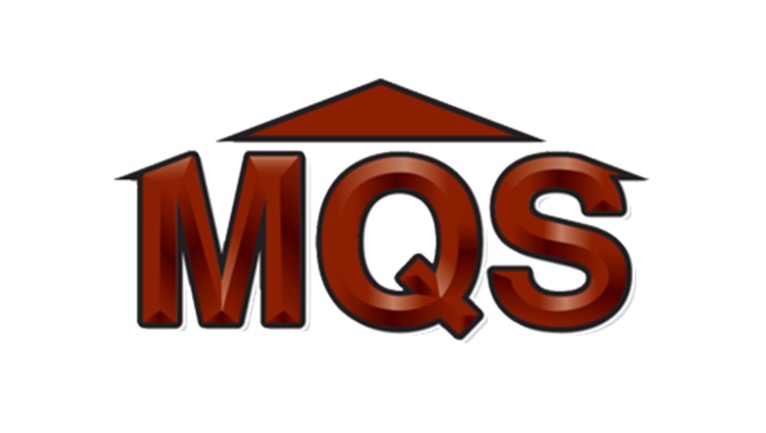 Call us today at 855-677-2276, or contact us online to receive a free quote on your next project. We look forward to hearing from you soon!