Are you building a new garage in Sandpoint, Idaho? If so, MQS Barn wishes you the best of luck on an exciting endeavor. These versatile buildings are popular amongst Sandpoint residents for many reasons. You can store vehicles, create a workshop, or use your building for extra storage space.
So how do you determine the right size for your new garage in Sandpoint? This is a crucial step that you don't want to get wrong. Fortunately, MQS Barn is here to assist. We'll guide you through the important steps to help you accurately determine the size of your new garage in Sandpoint.
.
Define the Goals for Your New Garage in Sandpoint
The first step in determining the size of your new garage is to clearly define your goals and intended uses. Are you primarily looking to store vehicles? Do you plan to include a workshop area? Are you considering additional storage for outdoor equipment? Understanding your needs will set the foundation for the size and layout of your new garage in Sandpoint.
.
Measure Your Vehicles
If vehicle storage is a priority, measure the length, width, and height of your vehicles. This includes any additional space required for opening doors and maneuvering within the garage. Keep in mind that if you plan to store multiple vehicles, you'll need to account for sufficient space between them to avoid any potential damage.
.
Plan for Workspace Inside Your New Garage in Sandpoint
If you're envisioning a workshop area within your new garage, consider the tools and equipment you'll be using. Many people build a new structure specifically to turn it into a garage hobby shop in Sandpoint. Determine the space required for workbenches, tool storage, and any machinery you plan to include. A well-organized workspace enhances efficiency and ensures that you have ample room to carry out your projects comfortably.
.
Account for Storage Needs
Beyond vehicles and workspace, factor in any additional storage needs you have. This might include seasonal items, outdoor gear, gardening tools, and more. Having designated storage areas within your garage will help keep the space organized and clutter-free.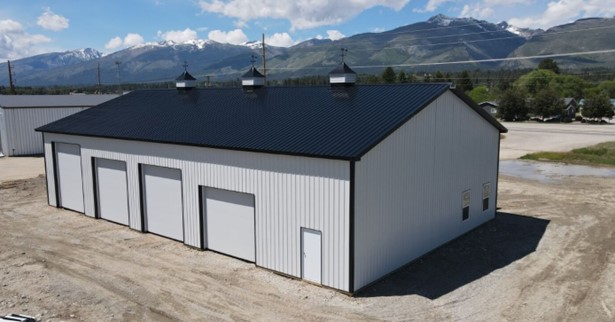 .
Future Considerations for Your Garage in Sandpoint
Think about your future plans. Will your needs change over time? Perhaps you'll acquire more vehicles or expand your hobbies. Building a slightly larger garage than your immediate needs might be a wise investment if you anticipate changes down the road.
.
Local Regulations and Codes
Before finalizing the size of your new garage, familiarize yourself with local building regulations and codes in Sandpoint. There may be specific requirements regarding setbacks, maximum square footage, and height restrictions that you'll need to adhere to.
.
Consult a Professional for Expert Advice on New Garages in Sandpoint
Engaging the services of a professional architect, designer, or contractor can greatly assist in determining the appropriate size for your new garage. Professionals have the expertise to analyze your needs, consider local regulations, and design a garage that seamlessly integrates with your property.
.
Plan for Accessibility
Ensure that the design of your new garage accounts for accessibility. Include ample space for maneuvering vehicles in and out of the garage. If you live in an area with heavy snowfall, plan for additional space to accommodate snow removal equipment and the accumulation of snow during the winter months.
.
Consider Multi-Purpose Usage for Your New Garage in Sandpoint
If you're uncertain about the exact size you need, consider designing your garage with versatility in mind. A multi-purpose garage can serve as vehicle storage, a workshop, and storage space all in one. This allows you to adapt the space as your needs evolve.
.
.
Visualize the Layout
Create a layout plan for your new garage or garage hobby shop in Sandpoint. Step back, and visualize where vehicles all the vehicles will be parked. Is your car going to be on the right side or left side of the garage when you pull in? Do you need room for a workspace too? How big should your storage area be. Answer these questions and you'll come up with a clearer plan.
.
Factor in Aesthetics for Your New Garage in Sandpoint
While functionality is paramount, don't overlook the aesthetics of your new garage. Consider how the garage will blend with your existing home's architecture and the surrounding landscape. Choosing a design that complements your property's aesthetics enhances its overall appeal.
.
Budget Considerations
Lastly, factor in your budget. The size of your new garage or garage hobby shop in Sandpoint will impact construction costs. Make sure you align your plans with your financial resources. Ask yourself the question, "How big can I go for my new garage where I can still live my current lifestyle?" Remember, investing in a well-designed garage that meets your needs can add value to your Sandpoint, Idaho property in the long run. However, going too big too fast can be a costly financial mistake.
.
The Environmental Impact of a Garage in Sandpoint and Its Sustainability
By factoring in sustainability during the planning phase, you're not only creating a functional space for your needs but also contributing to the overall well-being of Sandpoint's environment and community. Your new garage can be a testament to your dedication to both practicality and responsible stewardship of the land.
Building a new garage in Sandpoint, Idaho offers the opportunity to create a space that caters to your unique needs and lifestyle. By carefully considering your goals, measuring vehicles, planning for workspace and storage, and accounting for local regulations, you can determine the ideal size for your new garage. Collaborating with professionals and visualizing the layout will help you bring your vision to life while ensuring that your new garage or garage hobby shop in Sandpoint is a functional and aesthetically pleasing addition to your property.
.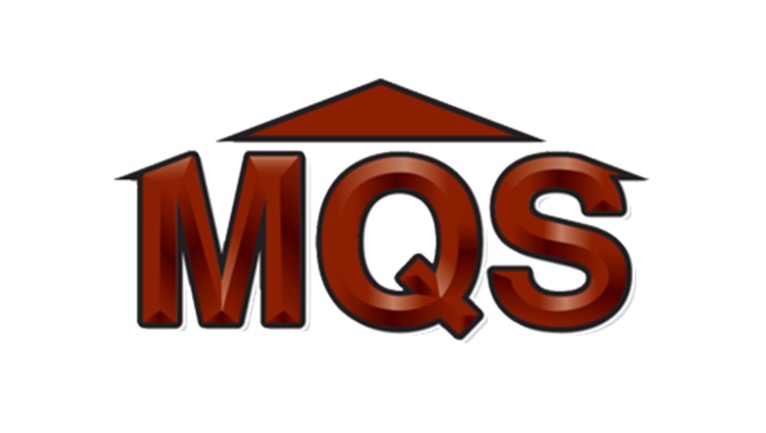 MQS Barn – Your Source for Custom Steel Buildings in Sandpoint
MQS Barn is a family-owned and operated company specializing in post-frame, steel-sided structures, and custom post-frame buildings. We have you covered if you need a new structure, like a custom horse barn or a metal building in Sandpoint. When you are ready to start, we can work with you to ensure you get the building you need.
Are you looking for Amish barn builders in Sandpoint? The co-founder and co-owner of MQS Barn, Mark Stoltzfus, began his building career with his Amish Mennonite family and applies the same work ethic and expert craftsmanship on every single project.
Call MQS Barn today at 406-642-9600, or contact us online to receive a free quote on your next project. We look forward to hearing from you very soon!