Are you a car enthusiast or a professional mechanic looking to set up your own auto body shop? Transforming your garage into a dedicated space for automotive work can be an exciting and rewarding project. MQS Barn, the leading builder of pole barns, metal buildings, and garages in Billings, is here to guide you through the essential supplies you'll need to turn your garage into a fully functional auto body shop.
From workspace organization to specialized tools and equipment, we'll cover everything you need to get started. We hope you find this article useful as you enter the exciting and challenging world of auto body repair. Let's rev up the engine and get started, shall we!?
.
Efficient Workspace Organization for Your Auto Body Garage in Billings
Creating an organized workspace is vital for any auto body shop. If you don't have a place where you're comfortable working, then it can be extremely challenging to stay focused on your craft. Here are some essential supplies that will help you optimize your garage in Billings for maximum efficiency when it comes to auto body repair.
.
Workbenches and Tool Cabinets:
Invest in sturdy workbenches and tool cabinets to store your tools and keep your workspace clutter-free. These will provide ample workspace and keep your tools within easy reach.
.
Wall Storage Systems:
Utilize wall-mounted storage systems such as pegboards and wall racks to hang frequently used tools like wrenches, pliers, and hammers. This will save space and make tools easily accessible.
.
Parts Storage Bins:
Keep various car parts organized and easily identifiable by using storage bins or cabinets with labeled compartments. This will help streamline your workflow and minimize time wasted searching for specific components.
.
.
Essential Tools for Your Auto Body Garage in Billings
Equipping your auto body shop with the right tools is crucial for achieving professional-quality results. Cars, trucks, SUVs, motorcycles, and all types of motorized vehicles pose different challenges that require the right tools and extreme focus. Here are some must-have tools that any auto body shop should have on hand if they want to be successful.
.
Power Tools:
Invest in a comprehensive set of power tools, including an air compressor, impact wrench, electric grinder, and drill. These tools will assist in tasks such as sanding, grinding, drilling, and removing rust.
.
Hand Tools:
Stock up on a range of high-quality hand tools, such as wrenches, sockets, screwdrivers, pliers, and hammers. These tools will come in handy for various repair and maintenance tasks.
.
Dent Repair Tools:
A robust set of dent repair tools, including dent pullers, body hammers, and stud welders, will enable you to remove dents and reshape panels effectively.
.
Paint Equipment:
To achieve professional paint finishes, invest in a quality spray gun, air compressor, paint booth, sanding blocks, and masking tape. These supplies are essential for proper surface preparation and flawless paint application.
.
Safety Equipment for Your Auto Body Garage in Billings
Safety should be a top priority when converting a metal building in Billings into an auto body shop. Keeping yourself and other workers safe from dangerous conditions will give everyone peace of mind while they're on the job. Ensure that you have the following safety equipment to protect yourself and your employees at all times.
.
Protective Gear:
Invest in safety goggles, respirators, ear protection, gloves, and coveralls to safeguard against harmful fumes, chemicals, and potential hazards.
.
Fire Safety Equipment:
Install fire extinguishers, smoke detectors, and fire blankets to prevent and combat potential fire hazards.
.
First Aid Kit:
Keep a well-stocked first aid kit readily available to address any minor injuries or accidents that may occur during your auto body repair work.
.
.
Specialty Equipment for Your Auto Body Garage in Billings
For more specialized tasks inside your auto body shop and metal building in Billings, there are some other pieces of equipment to consider. Take a look at the list of specialty equipment below – you may find that these could be extremely helpful items to enhance your auto body garage in Billings.
.
Frame Straightening System:
A frame straightening system is essential for repairing collision damage and ensuring the structural integrity of vehicles. This equipment allows you to realign and straighten bent frames and chassis.
.
Paint Booth:
If you plan to offer professional-grade paint services, a dedicated paint booth is a must. It provides a controlled environment for dust-free painting, allowing for superior paint quality and a flawless finish.
.
Vehicle Lift:
A vehicle lift is a significant investment that will greatly enhance your efficiency and productivity. It allows easy access to the underside of vehicles for repairs and maintenance.
.
Transforming metal building in Billings into an auto body shop requires careful planning and acquiring the right supplies. MQS Barn understands the importance of a well-equipped and organized workspace. By investing in workspace organization tools, essential hand tools, power tools, safety equipment, and specialty equipment, you can create a professional-grade auto body shop in your own garage. Who knows, you might just end up being the best auto mechanic in town!
With our expertise in building pole barns, metal buildings, and garages, we can help you create the perfect space for your automotive endeavors. Contact MQS Barn today and embark on your journey to a fully functional auto body shop right in the comfort of your garage.
.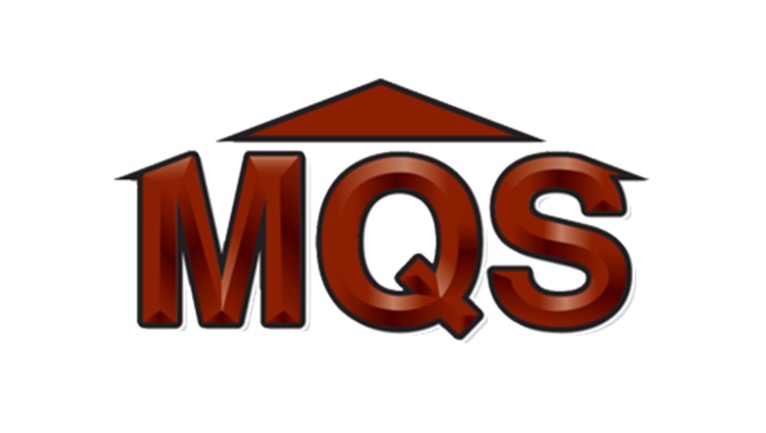 MQS Barn – Your Source for the Best Metal and Steel Buildings in Billings
MQS Barn is a family-owned and operated company specializing in post-frame, steel-sided structures, and custom post-frame buildings. We have you covered if you need a new structure, like a custom horse barn or a garage hobby shop in Billings. When you are ready to start, we can work with you to ensure you get the building you need.
Are you looking for Amish barn builders in Billings? The co-founder and co-owner of MQS Barn, Mark Stoltzfus, began his building career with his Amish Mennonite family and applies the same work ethic and expert craftsmanship on every project we do.
Call us today at 406-642-9600, or contact us online to receive a free quote on your next project. We look forward to hearing from you soon!