MQS Barn, a reputable company specializing in building pole barns, metal buildings, and garages in Cody, understands the importance of maintaining a structurally sound garage. Regular inspections are crucial to ensure the safety and longevity of your structure.
In this article, we will provide a comprehensive list of items to check during a structural inspection of your garage in Cody. By following these guidelines, you can identify potential issues early on and take appropriate measures to maintain the integrity of your garage.
.
Exterior Inspection of Your Garage in Cody:
.
Foundation and Footings
Begin your inspection by examining the garage's foundation and footings. Look for cracks, signs of settlement, or unevenness in the concrete. Pay close attention to areas where water may accumulate, as this can lead to foundation damage over time.
.
Walls and Siding
Inspect the walls and siding of your garage hobby shop in Cody. You should be looking for any signs of damage, such as cracks, rot, or loose panels. Check for proper attachment to the framing and ensure there are no gaps that could allow water or pests to enter the garage.
.
Roof and Trusses
Examine the roof for missing or damaged shingles, signs of leakage, or sagging areas. Inspect the trusses or rafters for any signs of bowing or structural deficiencies. Pay attention to the connection points between the roof and walls to ensure they are secure.
.
Interior Inspection of Your Garage in Cody:
.
Structural Framing
Inspect the structural framing of the garage, including the walls, ceiling, and supports. Look for any signs of warping, cracking, or shifting. Check for proper attachment of framing members and ensure there are no signs of moisture or insect damage.
.
Flooring and Supports
Examine the garage floor for cracks, sinking, or unevenness. Check the supports, such as posts or beams, for signs of damage or deterioration. Ensure that the supports are securely connected to the foundation and are providing adequate load-bearing capacity for your garage in Cody.
.
Doors and Windows
Inspect the garage doors and windows for proper operation, including smooth opening and closing, secure locking mechanisms, and intact weather stripping. Ensure that the doors and windows are properly sealed to prevent water infiltration and air leakage inside your garage hobby shop in Cody.
.
.
Electrical and Mechanical Systems for Your Garage in Cody:
.
Electrical Wiring and Lighting
Check the electrical wiring for any signs of damage, fraying, or loose connections. Test all outlets, switches, and light fixtures to ensure they are functioning properly. Verify that the electrical system is up to code and meets safety requirements for your garage in Cody.
.
Plumbing and HVAC Systems
Inspect the plumbing system for leaks, dripping faucets, or signs of water damage. Check the HVAC (heating, ventilation, and air conditioning) system for proper operation, including adequate heating or cooling and good air quality. Clean or replace air filters as needed.
.
Safety Considerations for Your Garage in Cody:
.
Fire Safety Measures
Ensure that your garage is equipped with functioning smoke detectors and fire extinguishers. Test the smoke detectors regularly and replace batteries as needed. Familiarize yourself with the location of fire extinguishers and verify their accessibility and expiration dates.
.
Emergency Exits and Lighting
Check that emergency exits, such as side doors or windows, are unobstructed and open smoothly. Test the emergency lighting to ensure it is operational during power outages. Ensure that your garage hobby shop in Cody has adequate lighting for safe movement and task performance.
.
.
Pest Infestation Prevention for Your Garage in Cody:
.
Seal Entry Points
Thoroughly examine the garage's walls, windows, doors, and foundation for any gaps, cracks, or holes that could serve as entry points for pests. Seal these openings with weather stripping, caulk, or appropriate sealants to prevent pests from gaining access.
.
Monitor and Eliminate Moisture
Moisture can attract pests such as termites and rodents. Check for any signs of water leaks or moisture accumulation in the garage. Repair leaks promptly and improve ventilation to reduce moisture levels, creating an unfavorable environment for pests that might try to enter your garage in Cody.
.
Regular Cleaning and Decluttering
Regularly clean your garage, paying attention to areas where dust, debris, and organic matter can accumulate. Decluttering not only reduces hiding places for pests but also allows for better inspection and pest management.
.
Maintenance and Repairs for Your Garage in Cody:
.
Regular Inspections
Schedule periodic inspections of your garage to identify any signs of wear, damage, or deterioration. Address these issues promptly to prevent them from worsening and compromising the structural soundness.
.
Roof and Gutters
Keep the roof and gutters clean and free of debris to prevent water pooling, leaks, or damage to the structure. Inspect the gutters for proper drainage and make necessary repairs or replacements.
.
Exterior Maintenance
Apply a protective coating or paint to the exterior walls and trim to prevent moisture penetration and deterioration. Check for signs of rot, insect damage, or decay in wooden components and repair or replace them as needed.
.
Foundation Maintenance
Monitor the garage's foundation for signs of settling, cracks, or erosion. Address any issues promptly to prevent further damage to your garage hobby shop in Cody. Consider consulting professionals for foundation repair and maintenance.
.
Regular inspections of your garage's structural integrity are essential for maintaining a safe and functional space. By following this comprehensive guide provided by MQS Barn, you can identify any potential issues early on and address them promptly. Remember to consult with professionals if you encounter any major structural concerns.
With MQS Barn's expertise in building pole barns, metal buildings, and garages, you can trust us to provide you with the highest quality structures that meet safety and structural standards. Contact MQS Barn today to ensure the longevity and safety of your garage in Cody.
.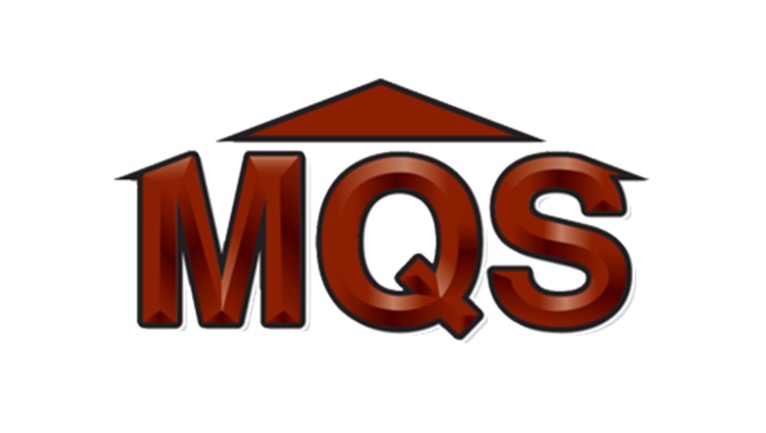 MQS Barn – We Build Premier Steel and Metal Buildings in Cody
.
MQS Barn is a family-owned and operated company specializing in post-frame, steel-sided structures, and custom post-frame buildings. We have you covered if you need a new structure, like a custom horse barn or any other type of agricultural buildings in Cody. When you are ready to start, we can work with you to ensure you get the building you need.
Are you looking for Amish barn builders in Cody? The co-founder and co-owner of MQS Barn, Mark Stoltzfus, began his building career with his Amish Mennonite family and applies the same work ethic and expert craftsmanship on every project we do. We can build the perfect structure to fit your every need.
Call us today at 406-642-9600, or contact us online to receive a free quote on your next project. We look forward to hearing from you soon!