Post-frame steel buildings in Chewelah ­– Are you hoping to build an environmentally friendly structure? Few people realize how environmentally friendly and energy-efficient post-frame steel buildings in Chewelah can be. Follow these tips to build an environmentally friendly and energy-efficient pole building shop in Chewelah.
When building a barn or garage in Chewelah, consider installing a concrete floor. Concrete floors are an ideal option as they provide excellent resistance to moisture and reduce the energy costs of heating or cooling in the structure. Because concrete naturally absorbs heat, it can help keep the temperature inside stable throughout the year. Additionally, concrete flooring helps reduce noise pollution by providing an acoustic barrier.
Tip #2 – Insulate the Walls and Roof
Insulating your post-frame farm buildings in Chewelah is critical to reduce energy costs. Installing insulation within walls and roofs can help keep temperatures comfortable during the hot summer and winter months. It also helps reduce outside noise and increases interior comfort levels. Additionally, insulated walls and roofs can improve building safety by helping to prevent heat loss in case of fire.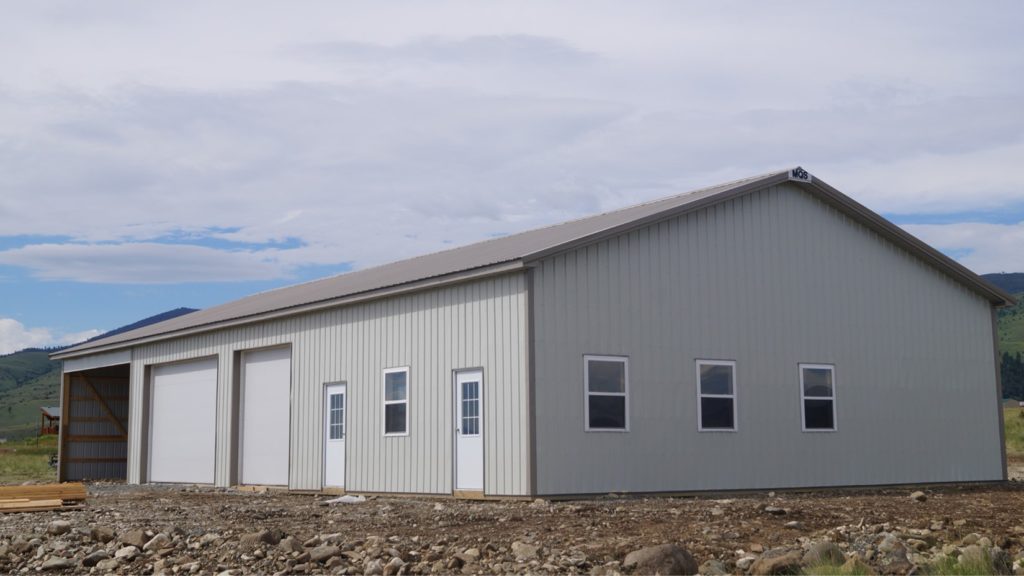 Tip #3 – Install Energy-Efficient Windows in Your Post-Frame Steel Buildings in Chewelah
Energy-efficient windows are a great way to reduce energy costs. Look for windows with multiple panes of glass, as these will help trap air between the panes and provide additional insulation. Low-emissivity (Low-E) glass is another great option, as it is designed to reflect heat, keeping your building cooler in the summer and warmer in the winter.
Tip #4 – Utilize Natural Light When Possible
Whenever possible, utilize natural light when building post-frame steel buildings. This will reduce your energy costs by eliminating the need for artificial lighting during the day. Consider installing large windows or skylights to allow in natural light and take advantage of passive solar heating.
Ventilation is essential for any building, as it helps regulate humidity and temperature. Install exhaust fans in bathrooms and kitchens to remove moisture and steam and ventilate the space. Additionally, consider installing air intakes to help bring fresh air into the building while helping expel stale or hot air. This can not only improve indoor air quality but reduce energy costs as well.
Tip #6 – Use Sustainable Building Materials
When constructing post-frame steel buildings in Chewelah, look for sustainable building materials to incorporate into your design. Using locally sourced and recycled materials can reduce the environmental impact of your construction project and help you save on energy costs by reducing transportation costs and the amount of material needed.
Tip #7 – Install an Energy Efficient Heat Source
Consider installing an energy-efficient heat source in your new building. Consider using geothermal or solar panels to generate electricity and heat the structure. Additionally, look for systems that use renewable fuel sources such as wood pellets or biodiesel. Installing an energy-efficient heating unit can significantly reduce energy bills and reduce the environmental impact of your building.
By following these tips, you can help build environmentally friendly and energy-efficient post-frame steel buildings in Chewelah. Utilizing sustainable materials, installing insulation, and choosing energy-efficient windows are just a few ways to make your structure as energy efficient as possible. Additionally, incorporating natural light and installing an efficient heat source will help to reduce energy bills.
MQS is a family-owned and operated company specializing in post-frame, steel-sided structures, and custom pole barns in Chewelah. We have you covered if you need a new garage in Chewelah. When you are ready to start, we can work to ensure you get the building you need.
Are you looking for Amish barn builders in Chewelah? The co-founder and co-owner of MQS Barn, Mark Stoltzfus, began his building career with his Amish Mennonite family and applies the same work ethic and expert craftsmanship on every project we do in Chewelah.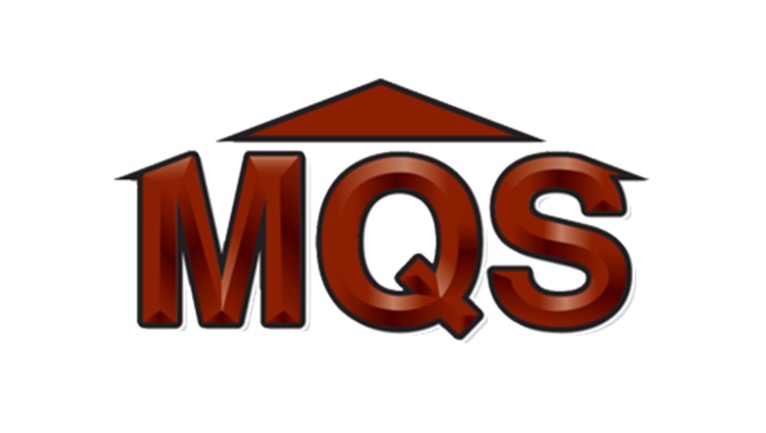 Call us today at 855-677-2276, or contact us online to receive a free quote on your next project. We look forward to hearing from you soon!