MQS Barn, the leading provider of pole barns, metal buildings, garages, and steel buildings in Cody, understands the importance of combining traditional design principles with modern technology to create innovative and efficient structures. In this article, we will explore the advantages of incorporating modern tech into traditional barn designs.
By embracing technological advancements, farmers can enhance productivity, improve livestock management, and streamline operations while preserving the charm and functionality of traditional steel and metal building architecture. Let's get started, shall we!?
.
Advanced Climate Control Systems for Steel Buildings in Cody
.
Optimizing Temperature and Ventilation
Traditional barns often relied on natural airflow for temperature regulation. However, modern technology offers advanced climate control systems that can be integrated into traditional steel and metal buildings in Cody. These systems include adjustable ventilation windows, exhaust fans, and automated temperature sensors. By optimizing temperature and ventilation, farmers can create a comfortable environment for livestock, ensuring their health and productivity throughout the year.
.
Heating and Cooling Solutions
In colder regions, incorporating modern heating solutions such as radiant heating systems or biomass boilers can provide efficient and consistent warmth to animals and workers. Likewise, cooling solutions like evaporative cooling systems or misting fans can help alleviate heat stress during hot summer months. These technologies ensure a more controlled and comfortable environment for livestock, enhancing their well-being and overall performance.
.
Automated Feeding and Watering Systems for Steel Buildings in Cody
.
Precision Feeding
Modern tech allows for the implementation of automated feeding systems that can be seamlessly integrated into traditional barn designs. These systems can accurately measure and dispense feed according to pre-set schedules, ensuring consistent nutrition for livestock. Automated feeding not only saves time and labor but also enables precise rationing, reducing feed waste and optimizing animal growth and health.
.
Efficient Watering Systems
Water is a vital resource on the farm, and incorporating modern technology in steel and metal buildings in Cody can greatly improve water management. Automated watering systems, such as automatic waterers and water level sensors, provide a continuous and clean water supply for livestock. These systems help conserve water, reduce the risk of contamination, and simplify the process of ensuring animals always have access to fresh water.
.
.
Integrated Data Monitoring and Management for Steel and Metal Buildings in Cody
.
Smart Barn Management
Modern tech offers the ability to integrate data monitoring and management systems into traditional barn designs, creating smart barns. These systems utilize sensors, cameras, and software to monitor various parameters such as temperature, humidity, air quality, and livestock behavior. Real-time data allows farmers to make informed decisions, optimize operations, and detect potential issues promptly. Smart barn management systems enhance efficiency, increase productivity, and improve animal welfare.
.
Livestock Tracking and Health Monitoring
Incorporating modern tech into steel buildings in Cody enables farmers to track and monitor individual animals for better health management. RFID (Radio Frequency Identification) tags or wearable devices can be used to track livestock movement, monitor feeding patterns, and detect any abnormalities. This data helps farmers identify potential health issues early on, reducing the risk of disease spread and allowing for targeted treatments.
.
Energy-Efficient Lighting and Renewable Energy Integration for Steel Buildings in Cody
.
LED Lighting Solutions
Traditional barns often relied on incandescent or fluorescent lighting, which consumed a significant amount of energy. By integrating modern LED lighting systems, farmers can achieve significant energy savings while providing ample illumination for livestock and workers. LED lights are energy-efficient, have a longer lifespan, and offer customizable lighting options, creating a well-lit and comfortable environment.
.
Renewable Energy Integration
MQS Barn understands the importance of sustainability and renewable energy sources. Modern metal buildings in Cody can incorporate solar panels, wind turbines, or geothermal systems to generate clean and renewable energy. By harnessing these renewable resources, farmers can reduce their carbon footprint, lower energy costs, and achieve greater energy independence.
.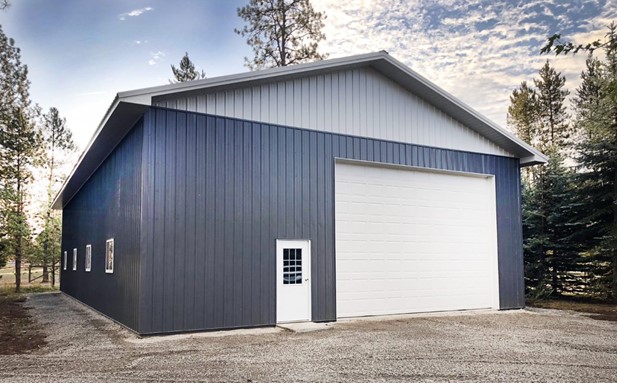 .
Enhanced Security and Surveillance Systems for Steel Buildings in Cody
.
Protecting Livestock and Assets
Incorporating modern tech into traditional barn designs can significantly enhance security measures, protecting livestock and valuable assets. Here are some key elements of enhanced security and surveillance systems:
.
Video Surveillance
Install high-quality security cameras strategically throughout the barn to monitor livestock, entrances, and key areas. These cameras can be connected to a centralized monitoring system, allowing farmers to keep a close eye on their animals and detect any unusual activity.
.
Livestock Tracking and Identification
Utilize RFID technology or GPS tracking systems to monitor the movement and location of livestock. This enables farmers to quickly identify any missing animals and track their whereabouts, improving overall security and reducing the risk of theft.
.
Fire and Smoke Detection
Install fire and smoke detection systems that can automatically alert the appropriate authorities in case of a fire emergency. These systems can be integrated with sprinkler systems or fire suppression devices to minimize potential damage and protect livestock.
.
Incorporating modern technology into traditional steel buildings in Cody offers numerous benefits for farmers. MQS Barn recognizes the significance of embracing technological advancements to enhance productivity, streamline operations, and improve animal welfare. From advanced climate control systems and automated feeding to data monitoring and renewable energy integration, modern tech can transform traditional barns into efficient, comfortable, and sustainable structures.
By partnering with MQS Barn, farmers can harness the power of modern technology while preserving the charm and functionality of traditional barn architecture. Contact us today to discuss how we can help you integrate modern tech into your barn design and elevate your farm operations to new heights.
.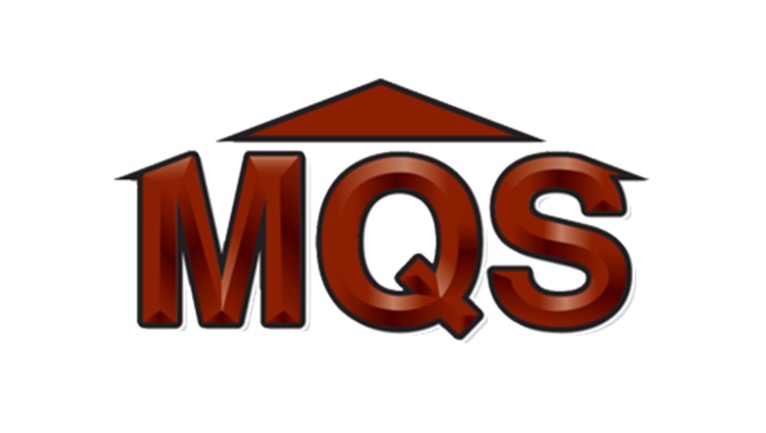 MQS Barn – We Build Custom Pole Barns in Cody
MQS Barn is a family-owned and operated company specializing in post-frame, steel-sided structures, and custom post-frame buildings. We have you covered if you need a new structure, like a custom horse barn or a garage in Cody. When you are ready to start, we can work with you to ensure you get the building you need.
Are you looking for Amish barn builders in Cody? The co-founder and co-owner of MQS Barn, Mark Stoltzfus, began his building career with his Amish Mennonite family and applies the same work ethic and expert craftsmanship on every project we do. We can build the perfect structure to fit your every need.
Call us today at 855-677-2276 (855-MQS-BARN) or contact us online to receive a free quote on your next project. We look forward to hearing from you soon!