Building a custom pole barn in Cody, Wyoming can be a great way to store any agricultural equipment, provide a place of shelter or even become an additional living space. However, before starting the project it is important to know what type of weather conditions are best for this sort of construction. In this article, our team at MQS Barn will discuss some tips on what kind of weather conditions are ideal for constructing a pole building in Cody.
The Ideal Temperature Range to Build a Pole Building in Cody
The ideal temperature range for constructing farm buildings in Cody, WY is between 40 and 75 degrees Fahrenheit. This range ensures that the materials used are pliable and easy to work with, while not risking them from becoming too brittle or difficult to install/handle due to excessive heat. It also creates an environment that allows for proper curing time of any sealants or paints used during the construction process.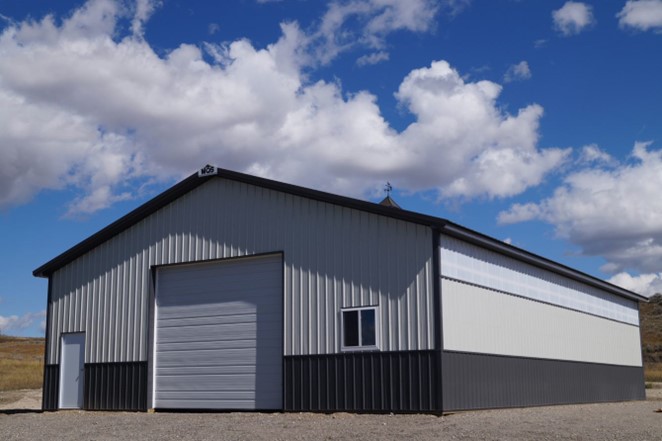 Low Humidity Levels Are Ideal for Constructing a Pole Building in Cody
Another factor to consider when constructing farm buildings in Cody is humidity levels. Humidity can cause your materials to swell and warp which can have detrimental effects on your structure's integrity if left unchecked. Ideally, you should look for days where the humidity level is below 55% which should be attainable most times of the year unless there happens to be an unexpected rainstorm coming through your area.
Wind Strength Considerations for a Pole Building in Cody
Wind strength must also be kept in mind when constructing farm buildings in Cody as it can affect both the amount time needed for certain steps of construction as well as the materials. Generally, wind speeds should never exceed 10 mph for safety reasons though you may want to pay more attention if winds reach 20 mph or higher as these could pose some danger depending on how large and heavy the materials are.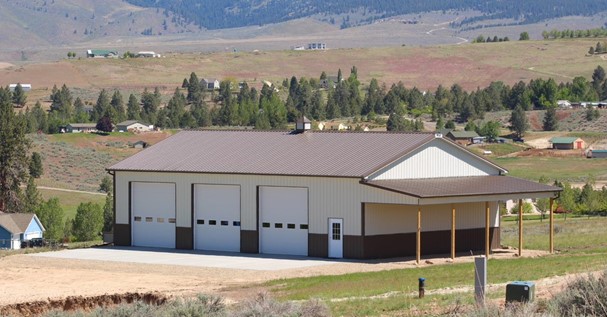 Consider Sunlight Exposure
Sunlight exposure is also something that must be considered when working on any outdoor projects such as constructing a pole building in Cody, Wyoming. Too much direct sunlight can cause materials like wood and plastics to warp over time as well as fade colors faster than usual. Make sure any areas where these types of materials will be exposed are shaded from direct sunlight whenever possible, otherwise you may end up needing frequent repairs or replacements down the line due to weathering.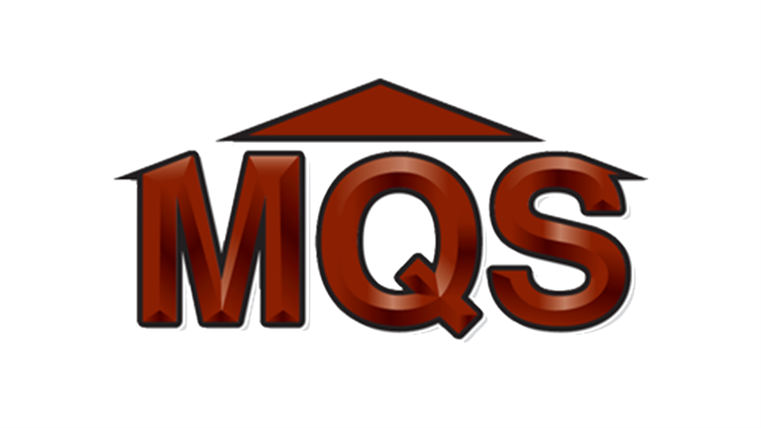 MQS Barn – We Build Custom Pole Barns in Cody
MQS is a family-owned and operated company specializing in post-frame, steel-sided structures, and custom post-frame buildings. We have you covered if you need custom horse barn builders in Cody. When you are ready to start, we can work with you to ensure you get the building you need.
Are you looking for Amish barn builders in Cody? The co-founder and co-owner of MQS Barn, Mark Stoltzfus, began his building career with his Amish Mennonite family and applies the same work ethic and expert craftsmanship on every project we do.
Call us today at 406-642-9600, or contact us online to receive a free quote on your next project. We look forward to hearing from you soon!