Are you ready to contact our team at MQS Barn and invest in a new metal building in Billings MT? If so, you're making a major commitment. Not just to your property but to your future.
An MQS Barn structure is known for its durability, versatility, and low maintenance requirements. Our steel and metal buildings are an excellent choice for various purposes, from storage facilities to workshops and even homes.
Today we'll be discussing one important way to enhance the functionality of your new steel building in Billings. That is the installation of a new fence. In this comprehensive guide, we'll explore everything you need to know about building a fence around your new steel or metal building in Billings, Montana.
.
Why Build a Fence Around Your Steel Building in Billings?
Before diving into the details of building a fence, let's understand why it's essential to consider this addition to your property.
Security and Protection for Metal Buildings in Billings
One of the primary reasons to install a fence around your steel building is security. The city of Billings faces its share of security challenges. A well-constructed fence acts as a deterrent to potential intruders. Fencing can help protect your valuable assets stored within your steel building. A new fence also provides an extra layer of protection against wildlife and other environmental threats.
Privacy for Steel Buildings in Billings
Privacy is another significant consideration. Whether you're using your steel building as a workshop, a garage, or a living space, a fence helps maintain your privacy and creates a more comfortable, secluded environment.
Aesthetic Appeal for Metal Buildings in Billings
A carefully chosen fence can enhance the visual appeal of your property. It can complement the design of your steel building, improve curb appeal, and add value to your home or commercial property.
.
.
Types of Fences Suitable for a Steel Building in Billings
Choosing the right type of fence is essential. Here are some popular fence options for steel buildings:
Chain-Link Fences
Chain-link fences are a cost-effective choice. They are known for providing security and visibility. Chain-Link fences are commonly used in commercial and industrial settings. In some cases, they can be suitable for residential properties.
Wooden Fences
Wooden fences offer a timeless, natural look and provide excellent privacy for steel and metal buildings in Billings. They can be customized to match your steel building's aesthetics, making them a popular choice for residential properties.
Vinyl Fences
Vinyl fences are durable and low maintenance, making them an ideal choice for busy property owners. They come in various styles and colors and can complement your steel building's appearance.
Wrought Iron Fences
Wrought iron fences add an elegant and classic touch to your steel building in Billings. While they can be more expensive, they provide exceptional security and aesthetics.
Electric Fences
Electric fences are a highly effective security option, especially for larger properties or commercial steel buildings. They are designed to deter intruders and are often used in conjunction with other fence types.
.
Legal Considerations and Permits for Metal Buildings in Billings
Before you start building your fence, it's crucial to research local regulations and obtain any necessary permits. Billings may have zoning ordinances and regulations that dictate:
Fence Height
Style
Placement
Failure to comply with these regulations can lead to fines and delays in your project.
.
.
Fence Design and Planning
You've selected the type of fence that suits your needs and complies with local regulations. That's great! Now, it's time to plan the design and layout.
Fence Height
Consider your primary reasons for building the fence when determining its height. For security and privacy, taller fences are generally more effective around metal buildings in Billings. However, make sure your chosen height complies with local regulations.
Gate Placement
Plan where you want to install gates for easy access to your property. If your steel building serves as a garage, workshop, or storage space, you'll need a gate wide enough to accommodate vehicles and equipment.
Materials and Aesthetics
Select materials and colors that harmonize with your steel building's design. Your fence should complement the overall aesthetic of your property and your steel building in Billings.
Budget and Maintenance
Factor in the cost of materials, installation, and ongoing maintenance when planning your fence project. While some fence types may have a higher initial cost, they could prove more cost-effective in the long run due to their durability and low maintenance requirements.
.
Hiring a Professional Contractor
Building a fence around your metal buildings in Billings is a significant project, and it's often best left to professionals. Here are some tips for hiring the right contractor:
Check References
Ask for references from past clients and inquire about their experiences with the contractor. A reputable contractor should be able to provide references without hesitation.
Licensing and Insurance
Ensure the contractor is properly licensed and insured. This protects you from liability in case of accidents or damage during the construction process.
Written Estimates
Obtain written estimates from multiple contractors to compare costs and services. Be wary of unusually low bids, as they may indicate subpar materials or workmanship.
Contracts and Agreements
Never start a project without a detailed written contract. The contract should include project specifications, timelines, payment schedules, and any warranties offered.
.
Maintenance and Longevity
Proper maintenance is essential to ensure the longevity of your fence. Regularly inspect your fence for damage, and address any issues promptly. Depending on the material, you may need to repaint, stain, or treat your fence to protect it from the elements.
Building a fence around your new steel or metal building in Billings MT is a wise investment. Fencing provides the following benefits:
Enhances Security
More Privacy
Better Overall Appeal of Your Property
Lastly, here are a few more tips to ensure your fence project goes smoothly:
Make sure you hire a professional contractor for your project.
Take the time to plan and execute your fence project correctly.
Enjoy reaping the rewards of a secure and attractive property in Billings, MT.
.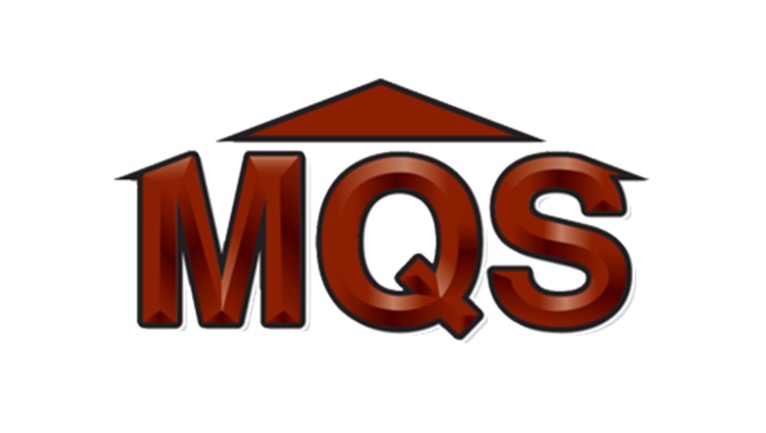 MQS Barn
Your Source for the Best Agricultural Buildings in Billings
MQS Barn is a family-owned and operated company specializing in post-frame, steel-sided structures, and custom post-frame buildings. We have you covered if you need a new structure, like a custom horse barn or a garage in Billings. When you are ready to start, we can work with you to ensure you get the building you need.
Are you looking for Amish barn builders in Billings? If so, you've found the right company. Our co-founder and co-owner of MQS Barn, Mark Stoltzfus, began his building career with his Amish Mennonite family. Today, he applies the same work ethic and expert craftsmanship to every project.
Call us today at 406-642-9600
Contact MQS Barn online for a free quote.