Nestled amidst the stunning landscapes, the post frame garage in Cody is becoming a very popular addition for many property owners in the area. More than just a utilitarian structure, these garages have become beloved additions to properties across Cody. But what is it about these buildings that evokes such strong admiration and loyalty? Let's dive into the reasons why people in Cody, WY love their post frame garages.
.
A Post Frame Garage in Cody, Where Versatility Meets Functionality
Post frame garages are renowned for their versatility and adaptability. Whether used as a traditional garage to house vehicles or as a multi-purpose space for workshops or storage, these structures offer the flexibility to cater to individual needs. Cody residents appreciate the freedom to customize their post frame garages to suit their unique lifestyles, ensuring that the space evolves alongside their changing requirements.
Some Cody residents even turn their structure into a garage hobby shop in Cody, a place where they can focus on one thing they love. Common trades inside a garage hobby shop in Cody include welding, woodworking, auto repairs, and many other tasks that people in Cody enjoy.
.
A Post Frame Garage in Cody Blends in Well With the Landscape
Cody's natural beauty is unparalleled, and residents take great pride in preserving the harmony between their homes and the environment. Post frame garages complement this ethos perfectly. Their design allows them to seamlessly blend into the landscape, appearing as an organic extension of the property rather than an imposing addition. This symbiotic relationship with nature resonates deeply with Cody residents, who value the connection to the land.
.
.
Quick Construction and Cost Efficiency
Post frame construction is known for its efficiency. Cody's climate, with its sometimes challenging weather conditions, makes the quick construction of post frame garages even more appealing. These buildings are constructed using fewer materials and require less labor compared to traditional structures, resulting in cost savings for homeowners. This financial advantage, coupled with the speedy construction process, contributes to the overall appeal of post frame garages or a garage hobby shop in Cody.
.
A Post Frame Garage in Cody is Sturdy and Durable
Wyoming's diverse climate includes everything from scorching summers to harsh winters. Post frame garages are designed to withstand these elements. Their sturdy construction and solid foundation ensure they can weather the challenges of Cody's climate, providing homeowners with a reliable and durable space. Residents find comfort in knowing their post frame garages are built to last, withstanding whatever Mother Nature has in store.
.
Ample Space for Storage and Hobbies
One of the key reasons people in Cody love their post frame garages is the abundance of space they offer. These garages provide ample room for storing tools, equipment, and outdoor gear. Furthermore, the spacious interiors accommodate hobbies and projects, from woodworking to vehicle restoration. This additional space enhances the quality of life for Cody residents by providing dedicated areas for pursuing interests and activities.
.
The Aesthetic Appeal of a Post Frame Garage in Cody
While functionality is paramount, the aesthetic appeal of post frame garages cannot be ignored. Their rustic charm, exposed beams, and wooden elements evoke a sense of nostalgia for simpler times. This aesthetic aligns perfectly with Cody's Western heritage and love for all things authentic. The blend of practicality and visual appeal resonates with homeowners who appreciate beauty in simplicity.
.
Owning a Garage in Cody Provides a Sense of Achievement and Ownership
For many Cody residents, their post frame garages represent a tangible accomplishment. The ability to design, plan, and oversee the construction of a structure that serves their needs is empowering. This sense of achievement and ownership fosters a deep attachment to these garages, turning them into spaces where memories are made, and dreams are pursued.
.
.
Community and Neighborly Bonds
In Cody, community is more than just a word – it's a way of life. A post frame garage in Cody plays a role in fostering neighborly bonds. Whether it's lending tools, sharing advice, or collaborating on projects, these spaces encourage interaction and camaraderie among residents. The sense of belonging to a close-knit community is enhanced when garages become the backdrop for social gatherings, workshops, and impromptu conversations.
.
Adding a Garage in Cody is a Smart Investment For the Future
Investing in a post frame garage is more than just acquiring additional space; it's an investment in the future. Cody residents recognize the value that these structures add to their properties. Whether it's for personal use or with an eye toward resale, the versatility, durability, and appeal of post frame garages contribute positively to the property's worth, making them a sound investment choice.
The love for a post frame garage or a garage hobby shop in Cody is a testament to the residents' deep connection to their homes, their environment, and their community. These structures embody the values that are cherished in this unique corner of the world – adaptability, durability, authenticity, and a commitment to both individual needs and communal bonds. With each post frame garage that graces a property in Cody, the love for these structures grows stronger, cementing their place in the heart of the community and the landscape they call home.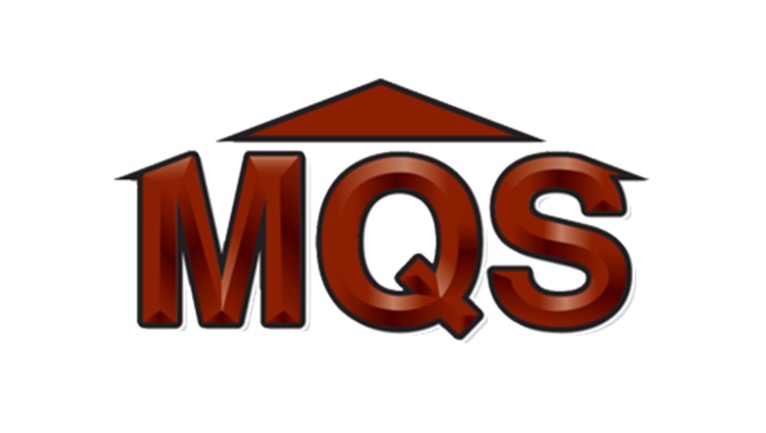 MQS Barn – We Build Custom Pole Barns in Cody
MQS Barn is a family-owned and operated company specializing in post-frame, steel-sided structures, and custom post-frame buildings. We have you covered if you need a new structure, like a custom horse barn or a steel building in Cody. When you are ready to start, we can work with you to ensure you get the building you need.
Are you looking for Amish barn builders in Cody? The co-founder and co-owner of MQS Barn, Mark Stoltzfus, began his building career with his Amish Mennonite family and applies the same work ethic and expert craftsmanship on every project we do. We can build the perfect structure to fit your every need.
Call MQS Barn today at 406-642-9600
You can also contact a friendly MQS Barn associate online to receive a free quote on your next project. We look forward to hearing from you soon