Post-frame steel buildings in Chewelah are a far superior option to steel-frame buildings. Do you need a new barn, workshop, or garage in Chewelah? Consider the following reasons to choose post-frame over steel.
Reason #1 – Post-Frame Buildings Are Affordable
Post-frame buildings are generally more affordable than steel-frame buildings for both the initial investment and ongoing maintenance. They have a lower cost of materials, labor, and installation, making them more financially practical. Furthermore, post-frame structures require less material overall due to their unique framing system.
Reason #2 – Post-Frame Steel Buildings in Chewelah Don't Require Monolithic Concrete Foundations
Steel-frame buildings require large continuous concrete foundations, which can be expensive and time-consuming to install. Post-frame steel-sided buildings don't need such foundations since their framing system is designed to handle the load of the building without requiring extensive structural support. As such, they don't require significant cost or labor for installation.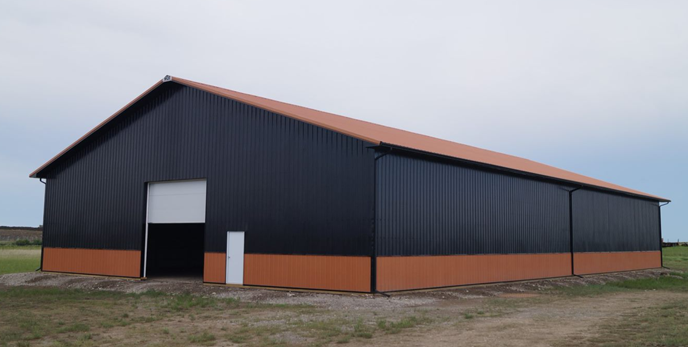 Post-frame buildings can be constructed quickly due to their simple framing system. This makes them an ideal choice for those who need a building in a hurry or on a tight budget. Post-frame buildings require fewer components than steel-frame buildings, meaning they take less time to assemble and are more cost-effective.
Reason #4 – Post Frame Buildings Are Stronger Than You May Realize
Post-frame buildings may not look as strong as steel-frame buildings, but looks can be deceiving. The wood framing is designed to handle the load of the building without requiring a large foundation, and it also offers greater flexibility when it comes to design. This means that post-frame buildings can be constructed in various shapes and sizes without sacrificing strength or stability.
Steel-frame buildings can be difficult to insulate, as the steel frames create many nooks and crannies that are hard to fill. Post-frame steel-sided buildings, on the other hand, are much simpler in design and don't require a lot of insulation due to their framing system. This makes it easier and less expensive to keep your building warm or cool.
Post-frame buildings are low maintenance and require little upkeep over time. The wood framing is designed to last for decades, so you won't have to worry about replacing the structure due to wear and tear.
Reason #7 – Post-Frame Buildings Have a Classic Look
Post-frame buildings have a classic look that is timeless and beautiful. This makes them ideal for people who want an attractive building without having to put extra effort or money into its design.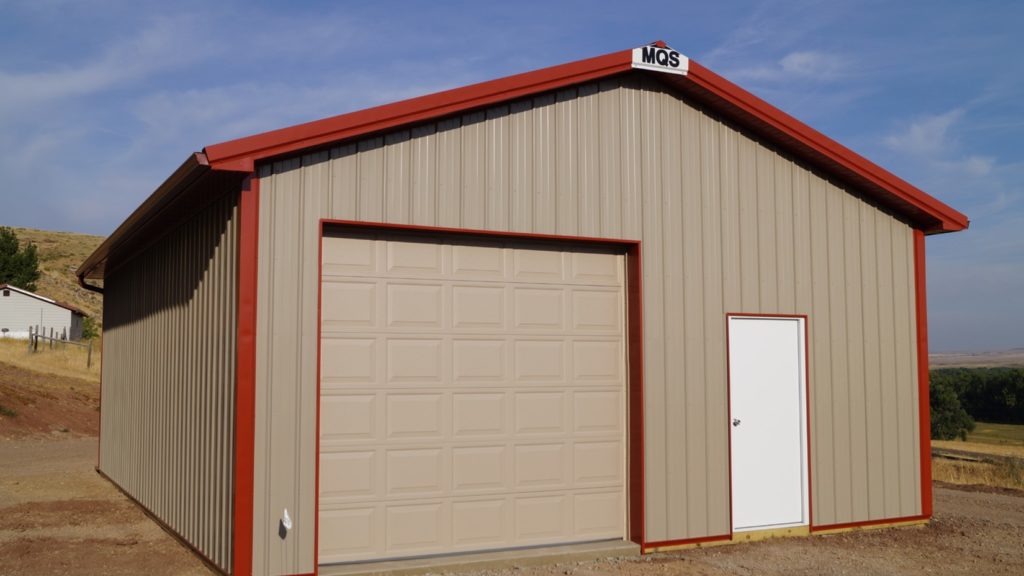 Post-frame buildings in Chewelah offer many advantages over steel-frame construction. They are generally more affordable, require less labor and material for installation, are solid yet flexible, easy to insulate and maintain, and have an attractive classic look. For these reasons, post-frame steel buildings should be the first choice for anyone looking to build a new garage in Chewelah.
MQS is a family-owned and operated company specializing in post-frame, steel-sided structures, and custom farm buildings in Chewelah. We have you covered if you need a new pole building shop in Chewelah. When you are ready to start, we can work to ensure you get the building you need. Are you looking for Amish barn builders in Chewelah? The co-founder and co-owner of MQS Barn, Mark Stoltzfus, began his building career with his Amish Mennonite family and applies the same work ethic and expert craftsmanship on every project we do.
Call us today at 855-677-2276, or contact us online to receive a free quote on your next project. We look forward to hearing from you soon!