Your post-frame garage in Chewelah can serve you well for decades if you take care of it properly. Fortunately, most post-frame building maintenance is fast and easy. Follow these tips to ensure your post-frame metal buildings in Chewelah last.
Maintenance Tip #1 – Keep Your Garage in Chewelah Clean
Keeping your garage in Chewelah clean is an important part of maintenance. Regularly sweep out dirt and debris, and remove excess standing water from puddles or rain pooling inside. Keeping the interior of your post-frame steel building free from dust, dirt, and other debris helps to prevent deterioration and rusting of metal components such as doors, windows, and hinges.
Maintenance Tip #2 – Trim Trees Near Your Garage in Chewelah
Trees, vines, or other plants growing close to your post-frame metal buildings in Chewelah can cause problems with the structural integrity of the building. Too much moisture from overhanging trees can lead to rusting metal components on the exterior of the building. Additionally, roots can grow around foundations and weaken support beams or posts, leading to potential collapse if not addressed. Be sure to inspect your building regularly and trim away any trees, vines, or plants that are growing too close to the building's exterior walls.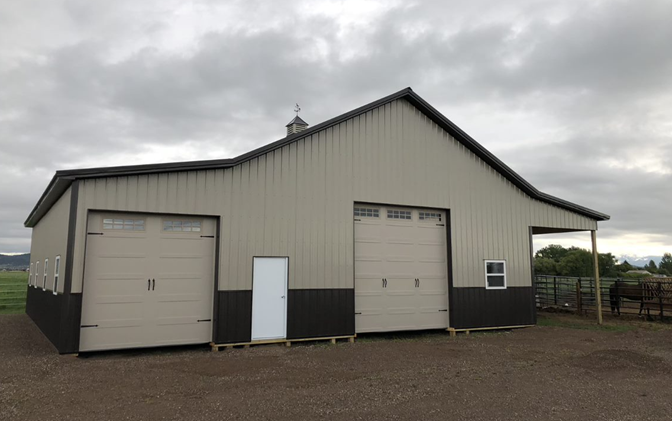 Maintenance Tip #3 – Clean Your Gutters
Gutters can become clogged with dirt, leaves, and other debris over time. If not cleaned regularly, water can't flow through the gutter system properly, which can lead to pooling around the foundation of your garage in Chewelah.
Maintenance Tip #4 – Keep Rodents and Other Pests Out of Your Garage in Chewelah
Rodents and other pests can create entry points in the building's exterior, which will weaken the structural integrity of the post-frame steel garage. Inspect your building regularly for signs of pests or damage caused by animals. If you find any problems, address them quickly before they worsen.
Maintenance Tip #5 – Inspect Your Garage in Chewelah Regularly
It's important to inspect your custom post frame garage in Chewelah regularly for any signs of deterioration or damage. Look for any rusting, sagging, or cracking caused by defective components or weather damage. If you find anything wrong with the building, address it quickly to avoid further issues.
Maintenance Tip #6 – Don't Put Off Repairs
If you notice any issues with your garage in Chewelah, don't put off repairs. Even minor issues can become big problems if not addressed quickly, and it could cost more money to fix them later. Make sure to budget for regular maintenance and repairs to keep your building in top condition.
Maintenance Tip #7 – Clean and Lubricate Doors and Windows
Your doors and windows of your garage hobby shop in Chewelah should be regularly lubricated to ensure they open and close properly. Regularly cleaning hinges, tracks, locks, and seals can keep them functioning well for many years.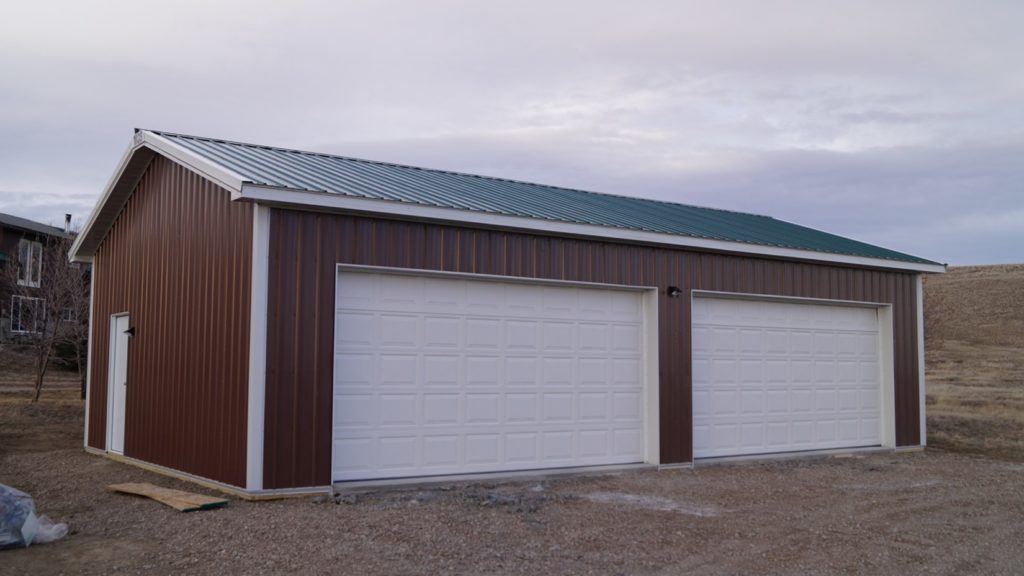 Maintenance Tip #8 – Monitor Humidity and Ensure Ventilation is Efficient
The interior of your post-frame steel building in Chewelah should be kept at an appropriate humidity level to prevent rusting or deterioration of metal components. Additionally, proper ventilation is vital for dispersing moisture and keeping the air dry. Make sure that vents are free from debris and open to allow airflow into the building.
MQS is a family-owned and operated company specializing in post-frame, steel-sided structures, and custom metal buildings in Chewelah. We have you covered if you need a new pole building in Chewelah. When you are ready to start, we can work to ensure you get the building you need.
Are you looking for Amish barn builders in Chewelah? The co-founder and co-owner of MQS Barn, Mark Stoltzfus, began his building career with his Amish Mennonite family and applies the same work ethic and expert craftsmanship on every project we do.
Call us today at 855-677-2276, or contact us online to receive a free quote on your next project. We look forward to hearing from you soon!