Post-frame steel buildings in Wyoming are an excellent choice when you need a safe structure to resist high winds, heavy snow loads, and anything else that might come along. If you want to ensure your building is the safest structure possible, pay attention to these construction tips.
#1 – Choose Post-Frame Construction for Your Post-Frame Steel Buildings in Wyoming
Post-frame construction is the most common and economical choice for steel buildings in Wyoming because it uses fewer materials, creating a lightweight structure with high wind resistance. This construction method also offers increased flexibility for future expansion or modifications.
#2 – Use the Ideal 4/12 Roof Slope
When building your post-frame steel structure, use a 4/12 roof slope which is the ideal angle for shedding heavy snow loads. A metal roof is also best for resisting high winds and heavy snowfall.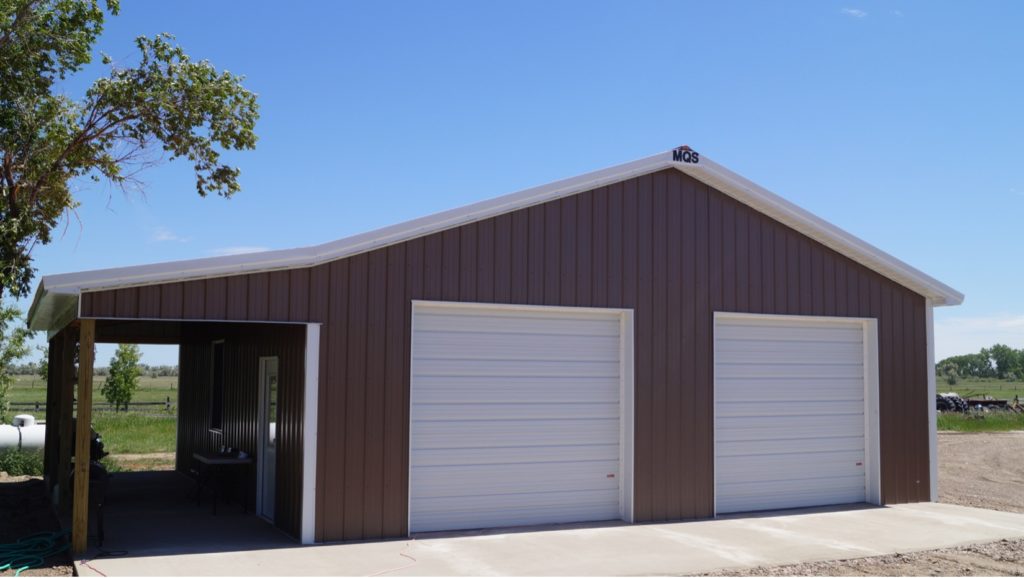 #3 – Use 26ga Steel Roofing and Siding
When choosing a steel roof and siding, choose 26ga metal. This thickness is ideal for Wyoming's climate, where strong winds and sudden weather changes are common. Ensure your new barn or garage hobby shop in Wyoming is adequately sealed and installed to prevent leakage from heavy rain or snowfall.
#4 – Choose Heavy-Duty Doors and Windows for Your Post-Frame Steel Buildings in Wyoming
As Wyoming can experience strong winds, choosing heavy-duty doors and windows for your new barn or garage in Wyoming is vital. Look for metal frames that are securely fastened in place. You may also opt for a locking system to add an extra layer of security.
#5 – Install Concrete Floors in Your Steel Buildings in Wyoming
Installing concrete floors is essential when building a safe post-frame steel buildings in Wyoming. This will create an extra layer of protection for the foundation and help ensure your structure stays stable during heavy snowfall or windstorms.
#6 – Prepare the Build Site Carefully for Your Steel Buildings in Wyoming
Make sure you prepare the building site carefully. Ensure that your post-frame metal buildings in Wyoming is situated on an even surface with adequate drainage to avoid flooding. Also, double-check that the ground is free from underground obstructions or potential hazards that could compromise the stability of your structure.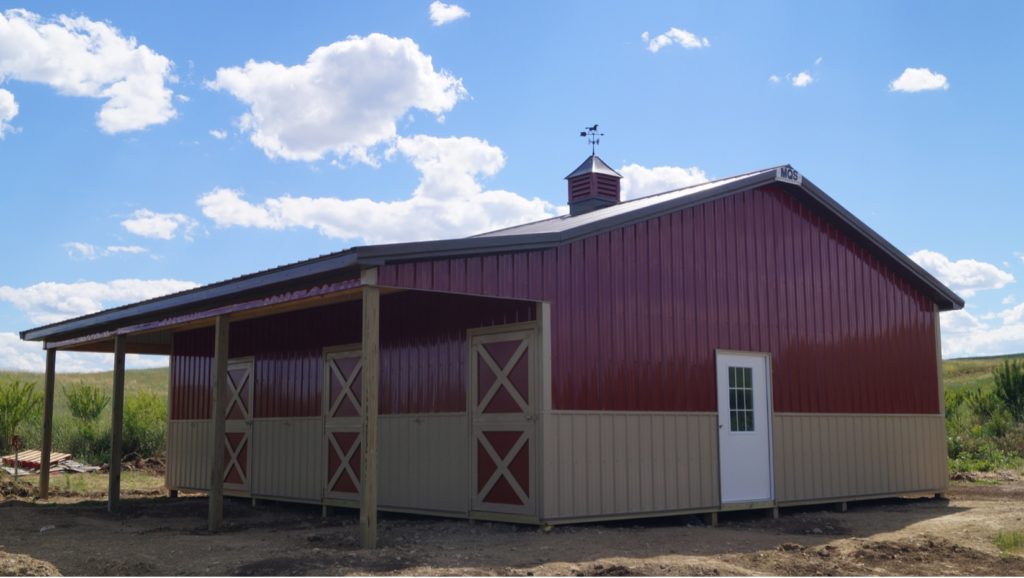 To ensure your post-frame steel buildings in Wyoming are built safely, hiring experienced barn builders is crucial. This will help you avoid potential issues later and make sure that your structure meets all applicable safety requirements in Wyoming.
We have you covered if you want new farm buildings in Wyoming, a new barn, or a workshop. When you are ready to start, we can work with you to ensure you get the barn you need. MQS is a family-owned and operated company specializing in post-frame, steel-sided structures, and other custom structures. The co-founder and co-owner of MQS Barn, Mark Stoltzfus, began his building career with his Amish Mennonite family and applies the same work ethic and expert craftsmanship on every project we do in Wyoming.
Call us today at 855-677-2276, or contact us online to receive a free quote on your next project. We look forward to hearing from you soon!