7 Ways to Save Money on New Agricultural Buildings in Spokane
Custom-built agricultural buildings in Spokane can be large or small, simple or complex. If you have big dreams for new farm buildings in Spokane but a small budget, we can help you build a cost-efficient building that meets your needs. Consider these six ways to save money on your new post-frame steel buildings in Spokane.
To save money on agricultural buildings in Spokane, planning is critical. Carefully consider the size and purpose of your new building before purchasing materials. This will help you avoid buying more materials than you need or having to change course after the project has started.
#2 – Simplify Your Design
When building agricultural buildings in Spokane, keeping the design simple can help you save money. The less complex your building is, the fewer materials it will require and the easier it will be to construct. Additionally, opting for a standard-size building with limited customization options can also help keep costs down.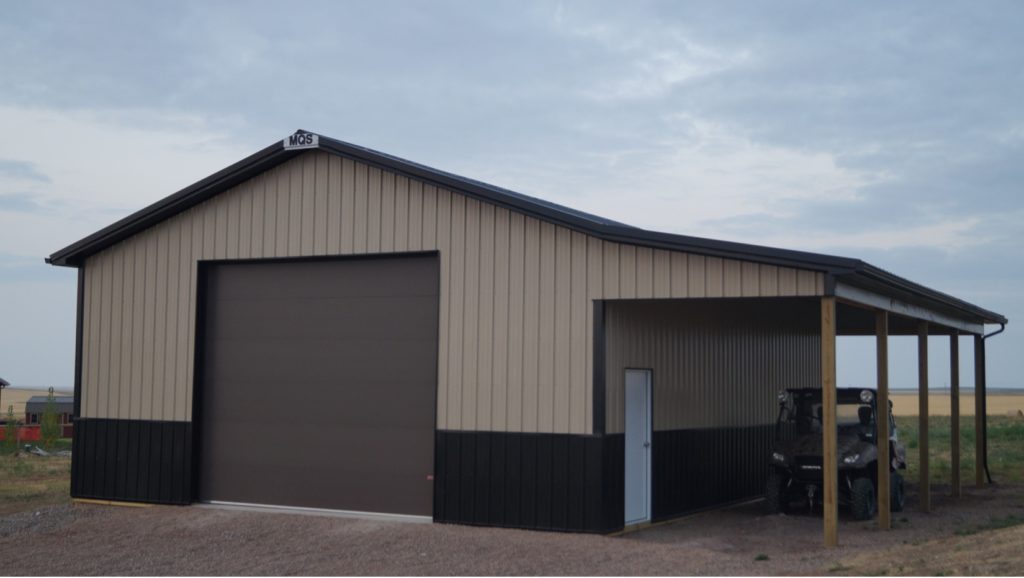 #3 – Hire an Experienced Builder
Hiring a building contractor who is experienced in your area can help you save money. An experienced contractor can provide advice on materials and labor costs, as well as help you avoid making costly mistakes during the construction process.
#4 – Focus on Quality Instead of Size
When constructing agricultural buildings in Spokane, focusing on quality rather than size is often beneficial. Investing in high-quality materials and construction methods can help ensure your pole building shop in Spokane is built to last. This may cost a little more upfront, but it will be worth it in the long run as you won't have to replace your building prematurely.
#5 – Skip the Cement Floor if Possible
If possible, skip the cement flooring while constructing your agricultural buildings in Spokane. Concrete floors can be expensive and difficult to install, so consider an alternative, like gravel or dirt, instead. This can save you both time and money during construction.
#6 – Build on Level Ground
To save money on your new building, make sure the area where you are constructing is level. Building on an uneven surface requires extra site preparation, so it's best to choose a flat site that is easy to build on.
#7 – Ask Your Builder for Help Reducing Costs
Finally, don't hesitate to ask your custom horse barn builders in Spokane for help reducing costs. Experienced agricultural building contractors may be able to provide ideas on how to save money during the construction process and suggest cost-efficient materials or alternative ways of doing things.
We have you covered if you want a barn, garage, or other building. When you are ready to start, we can work with you to ensure you get exactly what you need. MQS is a family-owned and operated company specializing in post-frame, steel-sided structures, and custom post-frame metal buildings. The co-founder and co-owner of MQS Barn, Mark Stoltzfus, began his building career with his Amish Mennonite family and applies the same work ethic and expert craftsmanship on every project we do.
Call us today at 855-677-2276, or contact us online to receive a free quote on your next project. We look forward to hearing from you soon!