5 Ways to Build an Amazing Custom Garage in Chewelah
If you need a new detached garage in Chewelah but are concerned about the complexities and cost of working with a custom builder, you may be worried about nothing. At MQS Barn, we can help you build an attractive, highly functional, and affordable custom pole building in Chewelah. Follow these recommendations to get the building you want at a price you can afford.
#1 – Analyze Your Building Needs Carefully
Before you start the process, it's important to understand what type of post-frame garage in Chewelah will best suit your needs. Do you need a larger space for storage, or do you need something smaller and more functional? Consider the size of the garage, its intended use, and any additional features that might be desired. Also, think about the budget available for this project.
Once you've determined the requirements for your post-frame garage, select an appropriate site. Be sure to consider any zoning regulations that may affect the construction and use of your garage. Choose a level area with good drainage and close to other structures or facilities that may be used in constructing your post-frame garage.
#3 – Choose the Best Builder for the Job
Once you've determined the needs for your new garage in Chewelah and selected a suitable building site, it's time to find the best pole barn builders in Chewelah. When selecting a post frame builder, be sure to inquire about their specific services, experience in post frame construction, and any additional features they may provide.
#4 – Finalize Your Building's Design
Once you've chosen the builder, work together to finalize the design for your pole building in Chewelah. Be sure to discuss all of the desired features in the building, such as insulation, windows, doors, and any other accessories. The builder should also provide a detailed estimate for the entire project.
#5 – Agree on a Schedule with Your Builder
Before the construction of your garage in Chewelah can begin, you'll need to agree upon a timeline with your builder. Be sure to ask about the estimated duration of the project and any additional costs that may be incurred during the process. It's also essential to plan for post-construction visits by yourself and your builder to monitor progress and ensure that your custom pole barns in Chewelah are correctly constructed.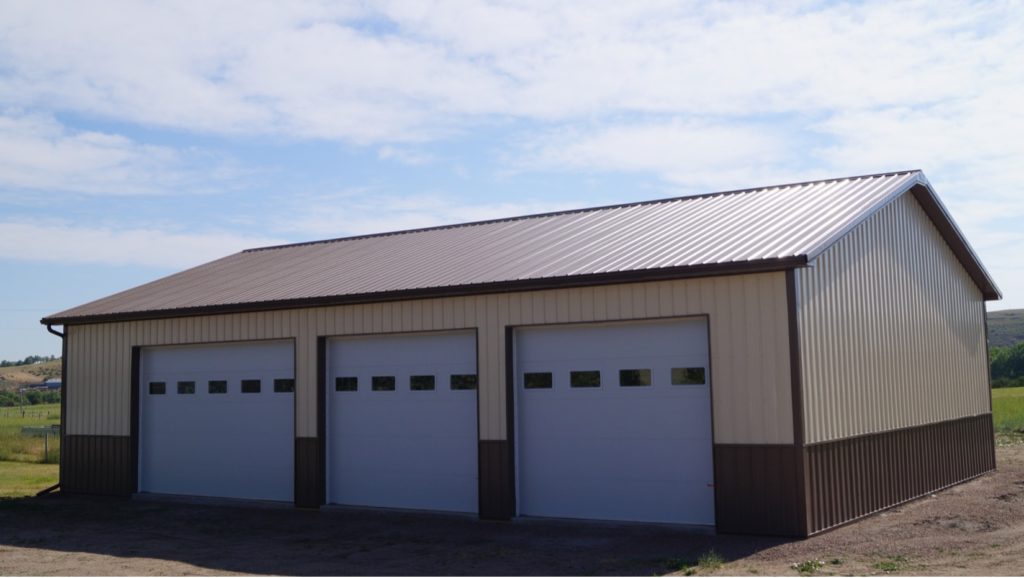 #6 – Get Started!
Once you've finalized the design of your new agricultural buildings in Chewelah, chosen a post frame builder, and agreed upon a timeline for construction, it's time to get started! With the builder on board and all the details in place, you can look forward to having your garage constructed quickly and efficiently.
MQS is a family-owned and operated company specializing in post-frame, steel-sided structures, and custom post-frame buildings. We have you covered if you need a new post frame building in Chewelah. When you are ready to start, we can work with you to ensure you get the building you need.
Are you looking for Amish barn builders in Chewelah? The co-founder and co-owner of MQS Barn, Mark Stoltzfus, began his building career with his Amish Mennonite family and applies the same work ethic and expert craftsmanship on every project we do.
Call us today at 855-677-2276, or contact us online to receive a free quote on your next project. We look forward to hearing from you soon!