Keep Your Metal Buildings in Wyoming Cool This Summer
On hot summer days, post-frame metal buildings in Wyoming have the potential to be warmer inside than they are outside. If you want to prevent your post-frame steel buildings in Montana from turning into oversize ovens, we can help. Pay attention to the following tips to help keep your buildings comfortable all year round.
#1 – Add Roof Insulation
Post-frame metal buildings in Wyoming require roof insulation to keep the heat out. When installing insulation, choosing a reflective material that will reflect the sun's rays and reduce the amount of heat absorbed by your building is essential. You can even install additional layers of insulation if necessary.
#2 – Install Awnings and Sunshades
Post-frame metal buildings in Wyoming can benefit from awnings and sunshades to protect against the harsh summer rays. Installing these will provide extra protection from the sun's heat, keeping your post-frame metal building cool and comfortable during the summer.
#3 – Use High-Efficiency Windows
Installing high-efficiency windows will help keep heat inside your agricultural buildings in Wyoming during the colder months and keep it out during the hotter months. This will make it easier to maintain a comfortable temperature for post-frame metal buildings in Wyoming throughout the year.
For post-frame farm buildings in Wyoming, it's important to insulate exterior walls as well. This will help keep the heat out and prevent your post-frame metal building from heating up during summer. Choose an insulation material explicitly designed for post-frame buildings to ensure optimal performance.
#5 – Take Advantage of Natural Shade
If available, take advantage of natural shade from trees and other foliage to keep your building cooler. This can be an easy and cost-effective solution to reduce cooling costs during the summer.
#6 – Maximize Ventilation
Maximizing ventilation in your post-frame barn or garage in Wyoming will help keep the temperature more comfortable during the summer months. Make sure to open all doors and windows to allow natural airflow. Consider installing ceiling fans or other cooling systems if necessary.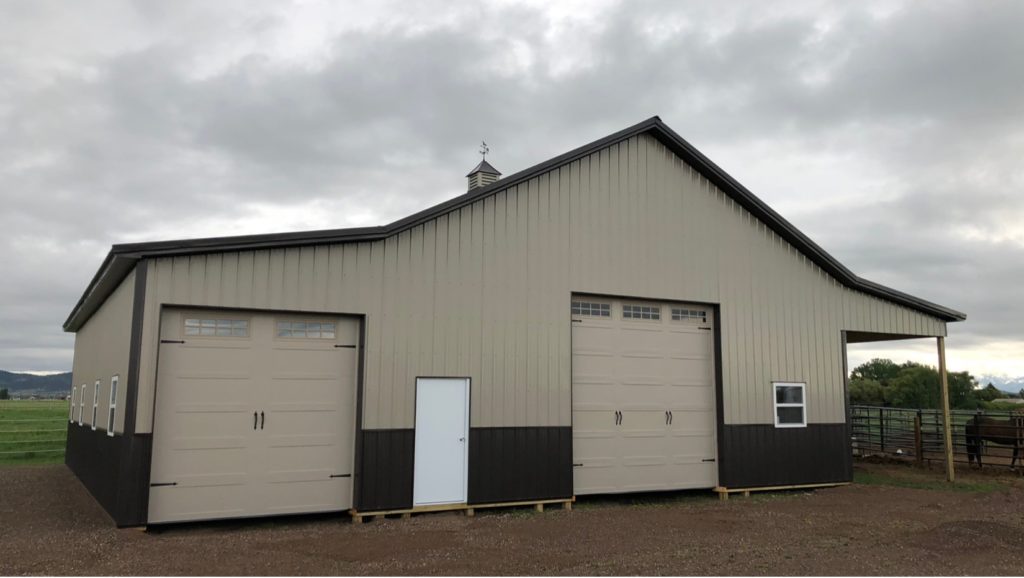 #7 – Install Dutch Doors on Horse Stalls
Dutch doors are a great way to provide your pole building in Wyoming with additional ventilation while keeping out pests and debris. Installing Dutch doors on horse stalls will help keep your building cool during summer without compromising safety.
We have you covered if you are interested in a new post-frame building, barn, or workshop. When you are ready to start, we can work with you to ensure you get the barn you need. MQS is a family-owned and operated company specializing in post-frame, steel-sided structures, and other custom structures. The co-founder and co-owner of MQS Barn, Mark Stoltzfus, began his building career with his Amish Mennonite family and applies the same work ethic and expert craftsmanship on every project we do.
Call us today at 855-677-2276, or contact us online to receive a free quote on your next project. We look forward to hearing from you soon!