So, you just got your new structure and you're now one of the many that own steel buildings in Billings. Now you're wondering what you can use it for. Whether you've just purchased a building or are considering making the investment, there are plenty of popular ways to utilize a metal building. From practical to fun, let's explore some of the most effective ways to make use of your new structure.
Use Steel Buildings in Billings for Extra Storage Space
One of the most common uses for metal buildings in Billings is storage. A metal structure is perfect for storing outdoor equipment such as lawnmowers, snowblowers, and tools. Because they're so durable and weatherproof, these buildings are great places to store seasonal items that don't need to be kept inside your home. Plus, because they come in various sizes and styles, there's sure to be one that works for whatever type of storage solution you need.
Use Steel Buildings in Billings as a Hobby Room or Workshop
Metal buildings in Billings are also great for creating dedicated spaces for hobbies such as woodworking or painting. The durable construction and ample space provide safety from elements like dust or humidity that could ruin projects over time. Plus, the customizable nature of these structures allows you to set up shop however best suits your needs without having to worry about permanent damage being done to your home or yard.
Use Steel Buildings in Billings as a Home Office
Create a dedicated workspace away from home by turning your metal building into a home office! Install large desks along one wall (with comfortable chairs!) plus cabinets above them where files can be stored easily and within reach. This allows you to still work on projects. Also, consider adding small shelves between desks where family photos and mementos can be displayed proudly!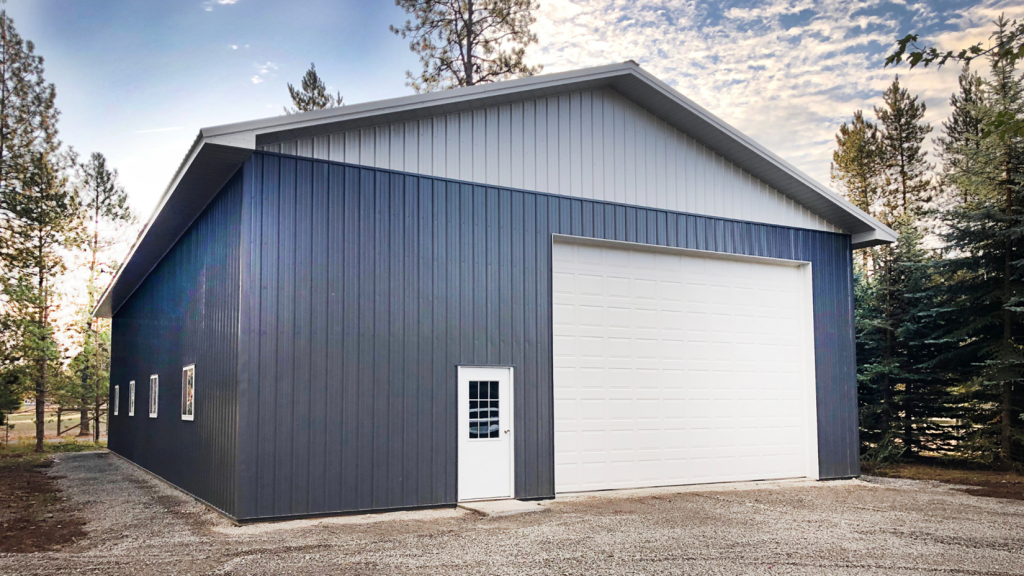 Steel Buildings in Billings Make a Great Recreational Space
In addition to their practical applications, metal buildings can also be used as recreational spaces. For example, if you have an extra-large building on your property, why not turn it into a basketball court? Or if you're looking for something a bit more low-key than sports activities, consider setting up a gaming area with pool tables or arcade games? No matter what type of recreation interests you most, there's likely a way to incorporate it into your metal building setup.
Steel Buildings in Billings Can Be Used as a Family Room
Transform your metal buildings in Billings into an extra family room by adding comfortable couches or recliners around a TV area so that everyone can enjoy watching movies together without needing separate rooms in their homes (or even better—a pool table!). Add side tables between couches with lamps on top plus soft rugs underneath for warmth during those chilly nights outside!
Whether you're looking for practical solutions like storage space or something more recreational like gaming areas or courts—there are plenty of options when it comes to utilizing your new metal building! With its durability and versatility combined with its customizable nature—you'll find yourself at ease knowing that whatever purpose this structure serves—it will serve them well! Utilize this structure however best suits your needs today!
MQS Barn – We Can Build Your New Custom Pole Barns in Billings
MQS is a family-owned and operated company specializing in post-frame, steel-sided structures, and custom post-frame buildings. We have you covered if you need custom horse barn builders in Billings. When you are ready to start, we can work with you to ensure you get the building you need.
Are you looking for a new garage in Billings? The co-founder and co-owner of MQS Barn, Mark Stoltzfus, began his building career with his Amish Mennonite family and applies the same work ethic and expert craftsmanship on every project we do.
Call us today at 406-642-9600, or contact us online to receive a free quote on your next project. We look forward to hearing from you soon!