Custom pole barns in Chewelah are used for many purposes. Do you need vehicle storage, workshop space, farm equipment storage, or livestock housing? If so, you can't go wrong with a post-frame barn. However, if you want to ensure you end up with the barn you really want, planning is critical. Don't skip anything important.
How Do You Intend to Use Your New Barn?
Planning for custom farm buildings in Chewelah requires taking stock of your needs for the structure. How much space do you need? Do you want to use it primarily as a storage facility, or will you use it regularly to house animals or store equipment? These are all important questions to consider before you begin planning.
How Do You Want Your Barn to Look?
Once you've decided on the type of materials and size that will suit your needs, it's time to decide how you want your custom pole barns in Chewelah to look. Are there certain features, such as sliding doors or windows, that you would like to include? Do you want the structure to be square, rectangular, or another shape?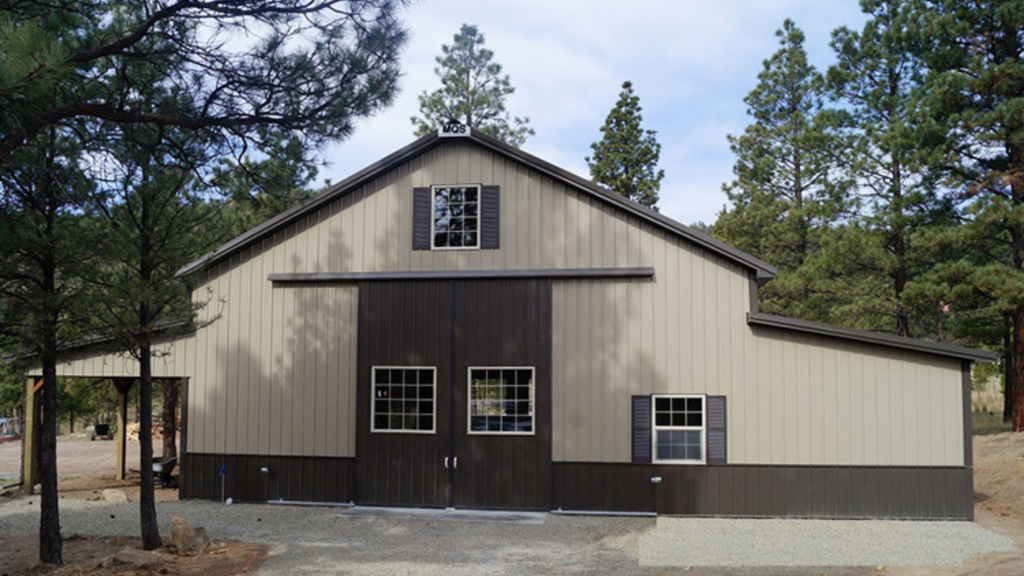 Consider walking through other barns to get an idea of features you may enjoy but haven't thought of yet. Ask friends, neighbors, or business associates if they would allow you to see their barns.
Are you looking for custom horse barn builders in Chewelah?
Contact MQS Barn!
Do You Have Unique Storage Needs?
If you are using your custom pole barns in Chewelah for animal housing or equipment storage, it's important to consider what special storage needs the structure might require. Do you need additional shelving units? Will you need insulated walls or a well-ventilated interior to keep animals comfortable?
What Size Property are You Building On?
You will also need to consider the size of your property when designing post-frame steel buildings in Chewelah. Do you have enough space for the structure that you're envisioning? Are there any local zoning restrictions or building codes that must be considered?
Do You Need Electricity, Water, or Other Utilities?
Finally, you'll need to decide if your garage hobby shop in Chewelah or custom pole barns in Chewelah will require electricity, running water, or other utilities. If so, this should be carefully planned before construction begins.
Do You Have Security Concerns?
Your custom pole barn also needs to be secure. It should be built in such a way that outside parties or intruders can't easily access it. Security is more important if you store expensive equipment or vehicles in your building.
MQS Barn – We Can Build Your New Custom Pole Barns in Chewelah
MQS is a family-owned and operated company specializing in post-frame, steel-sided structures, and custom post-frame buildings. We have you covered if you need custom horse barn builders in Chewelah. When you are ready to start, we can work with you to ensure you get the building you need.
Are you looking for Amish barn builders in Chewelah? The co-founder and co-owner of MQS Barn, Mark Stoltzfus, began his building career with his Amish Mennonite family and applies the same work ethic and expert craftsmanship on every project we do.
Call us today at 406-642-9600, or contact us online to receive a free quote on your next project. We look forward to hearing from you soon!