A well-designed and professionally built post-frame garage in Chewelah should outlive its owner if maintained efficiently. The original build is the most critical part of building a durable garage hobby shop in Chewelah. Follow these tips to ensure you do it right.
Tip #1 – Choose the Best Materials for Your Garage in Chewelah
When building a sturdy garage in Chewelah, don't compromise on materials. This includes lumber, roofing, concrete, insulation, and more. High-quality materials may cost more initially, but they save you money long term by reducing maintenance costs and extending the life of your garage.
Tip #2 – Plan for Efficient Drainage
Standing water can damage any building, including your new garage in Chewelah. Design efficient drainage during the first phase of your project. This typically includes incorporating gutters and downspouts in the design.
Tip #3 – Choose Post-Frame Construction
Post-frame construction is the most durable and cost-effective method for building a garage in Chewelah. This technique uses large posts buried deep into the ground, providing a solid foundation for your garage.
Tip #4 – Hire the Best Pole Barn Builders in Chewelah
A reliable and experienced builder is crucial when building a sturdy garage in Chewelah. Make sure to research and vet potential contractors before hiring them. Look for builders with experience in post-frame construction and positive reviews from previous clients.
Tip #5 – Build a Concrete Floor in Your Garage in Chewelah
A concrete floor is a durable and long-lasting flooring option for your Chewelah garage. It can withstand heavy loads and resist damage from vehicles, making it an ideal choice for a hobby shop or workspace.
Insulation is essential to maintain a comfortable and stable temperature in your garage. Not only will it make the space more usable, but it also helps prevent costly damage from extreme temperatures.
Tip #7 – Prioritize Efficient Ventilation
Proper ventilation is crucial for reducing moisture and preventing mold growth in your garage. Incorporate windows, vents, or a ventilation system into your design to keep the space dry and free of harmful air pollutants.
Tip #8 – Consider the Climate
Chewelah has a diverse climate, with hot summers and cold winters. Keep this in mind when designing your garage to ensure it can withstand extreme temperatures and weather conditions.
Tip #9 – Include Plenty Storage Space
A cluttered garage can lead to damage and reduce its lifespan. Plan for enough storage space to keep tools, equipment, and other items off the floor and organized.
Tip #10 – Use High-Quality Paints and Finishes
Exterior paints, stains, and finishes are not just for aesthetics; they also protect your agricultural buildings in Chewelah from weather damage. Invest in high-quality products that can withstand the harsh climate.
Tip #11 – Maintain Regularly – Garage in Chewelah
Proper maintenance is vital to keeping your garage in Chewelah in top condition. Regularly inspect and address any issues to prevent them from becoming more significant problems down the road.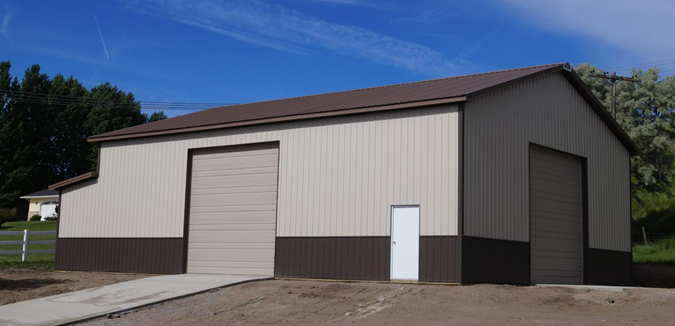 Tip #12 – Follow Building Codes and Permits
Ensure you obtain all necessary permits and follow local building codes when constructing your garage in Chewelah. This will ensure safety and compliance with regulations.
MQS is a family-owned and operated company specializing in post-frame, steel-sided structures, and custom pole barns in Chewelah. We have you covered if you need a new post frame building in Chewelah. When you are ready to start, we can work to ensure you get the building you need.
Are you looking for Amish barn builders in Chewelah? The co-founder and co-owner of MQS Barn, Mark Stoltzfus, began his building career with his Amish Mennonite family and applies the same work ethic and expert craftsmanship on every project we do.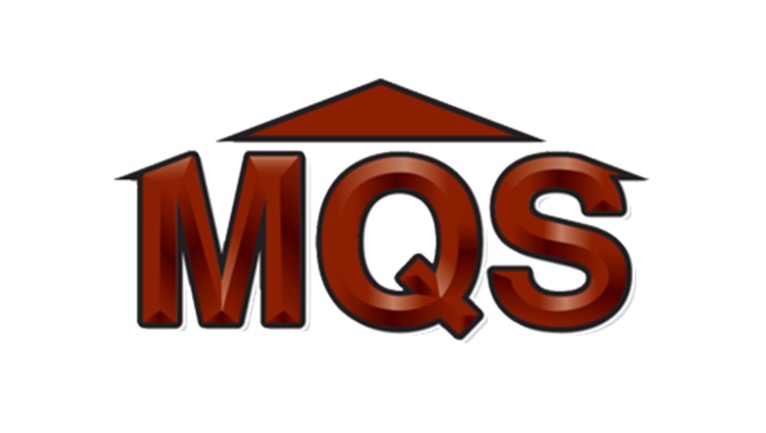 Call us today at 855-677-2276, or contact us online to receive a free quote on your next project. We look forward to hearing from you soon!