The act of planting trees close to a newly constructed metal post frame building can provide several advantages, but it also carries with it the possibility of a few disadvantages. Most people, when they move into a new structure, are very excited to start making improvements to both the interior and exterior. Adding trees and landscaping is typically a common addition.
Before you choose to add trees anywhere close to your new steel and metal buildings in Sandpoint, let's discuss the advantages and disadvantages of settling on this popular landscaping option.
.
The Pros of Planting Trees Near Steel and Metal Buildings in Sandpoint
.
Trees Provide Energy Efficiency for Metal and Steel Buildings in Sandpoint
Trees cast a natural shade that helps to keep a structure cooler in the summer, so reducing the amount of time it is necessary to run the air conditioner. It is widely known that ample shade can reduce the temperature on a hot day by anywhere from 20 degrees to 45 degrees! Talk about some major relief!
.
Adding Trees Improves the Aesthetics of Steel and Metal Buildings in Sandpoint
In terms of aesthetics, trees have the potential to improve the visual appeal of the structure, resulting in an atmosphere that is both more welcoming and more pleasurable. Although most steel and metal buildings are built for functionality more than aesthetics, it's always nice to improve the overall appeal of your structure.
.
.
Windy Conditions in Your Area? Trees Can Help With That
Trees can be used to create a natural windbreak, which shields the building from the effects of high winds and may lower the amount of money spent on heating the property during the colder months. Wind gusts can appear at any time, and your trees will always be ready to help reduce some of the negative impact of windy conditions.
.
Trees Provide Noise Reduction Near Your Metal and Steel Buildings in Sandpoint
If a building is located next to a busy road or other sources of noise, trees can help to reduce the amount of noise by absorbing some of the sound and acting as a natural barrier to the noise. Trees not only improve air quality and aesthetics, but they help keep your environment more peaceful.
.
Trees Provide a Natural Habitat for Some of Nature's Most Beautiful Animals
Trees have the ability to attract birds and other forms of wildlife, which in turn contributes to the local biodiversity. So if you're a bit of a nature junky, some extra trees can attract some welcomed visitors to your property on a regular basis.
.
The Cons of Planting Trees Near Steel and Metal Buildings in Sandpoint
.
Maintenance is a Critical Part of Keeping Trees Healthy
Trees need to be cared for on a consistent basis; this includes watering, trimming, and managing any diseases that may develop. The cleanup job caused by falling leaves can sometimes be extensive. If you have a green thumb, you may enjoy this aspect of owning trees. However, it can be time-consuming, so give careful consideration before planting trees near your new metal buildings in Sandpoint.
.
If Trees Are Too Close, They Provide Damage Risks to Your Steel and Metal Buildings in Sandpoint:
During periods of extreme weather, trees provide a risk of damage to the structure if they topple over or break off enormous branches. There is a risk that the foundation of the building or underground utilities will be harmed by tree roots. Even though trees have many positive qualities, this is one of the riskiest aspects of planting trees near any structure.
.
.
Trees Provide Shade, But On the Other Hand, That Means They Obstruct Light
Trees have the potential to block natural light from entering a building, which in some circumstances would not be acceptable. If you're trying to reduce the temperature inside your steel buildings in Sandpoint, trees are a big help. However, they also block the sunlight during cold weather, making it more challenging to stay warm and receive natural light. That will cause in increase in utility bills.
.
Looking to Expand Your Metal and Steel Buildings in Sandpoint? Tree Removal May Be Required
Growth is an important factor to consider because trees expand over time, and what may have seemed like an adequate distance from the building when the tree was younger may become troublesome as the tree ages. If you're looking to expand your structure, you may be forced to remove trees if they are planted too close.
.
Trees Can Be No Fun for Those With Allergies
People who utilize steel and metal buildings in Sandpoint can experience an exacerbation of their allergies if certain kinds of trees are nearby. Some trees produce pollen, which is widely known for aggravating people with allergies. Some of the most common trees that are known for triggering allergies include: ash, aspen, beech, birch, box elder, cedar, cottonwood, elm, hickory, mountain elder, mulberry, oak, pecan, and willow.
In conclusion, while planting trees around a new post frame metal building can provide aesthetic and environmental benefits, considerations such as maintenance requirements and potential risks should be taken into account. It's always a good idea to consult with a local arborist or landscaper to select the right types of trees and ensure they are properly located.
.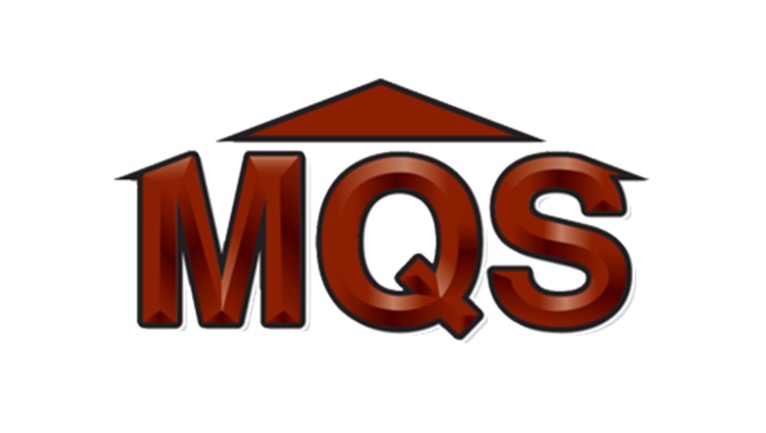 MQS Barn – Your Source for Custom Pole Barns in Sandpoint
MQS Barn is proud to be a family-owned and operated company specializing in post frame, steel-sided structures, and custom post frame buildings. We have you covered if you need a new structure, like a custom horse barn, a storage shed, or a garage in Sandpoint. When you are ready to start, we can work with you to ensure you get the building you need.
Are you looking for Amish barn builders in Sandpoint? The co-founder and co-owner of MQS Barn, Mark Stoltzfus, began his building career with his Amish Mennonite family and applies the same work ethic and expert craftsmanship on every single project. We spare no detail on all of our building projects; our previous customers can attest to that!
Call us today at 855-677-2276 (855-MQS-BARN) or contact us online to receive a free quote on your next project. We look forward to hearing from you very soon!