At MQS Barn, we know there are many reasons to build a new post-frame garage in Chewelah. They are strong, durable, attractive, and affordable. Why do you want to build a post frame building in Chewelah?
Reason #1 – You Need a Safe Place to Park Your Cars
If you own multiple cars, a post-frame garage in Chewelah is the perfect place to store them. It can provide protection from the sun, wind, and rain while keeping your vehicles away from dust and dirt.
Reason #2 – A New Garage in Chewelah is Great for Additional Storage Space
A post-frame garage can also be used as a storage area for items such as lawn and garden equipment, seasonal decorations, and tools. You don't have to worry about using valuable space inside your house for these items. Securely store them in your post-frame garage instead!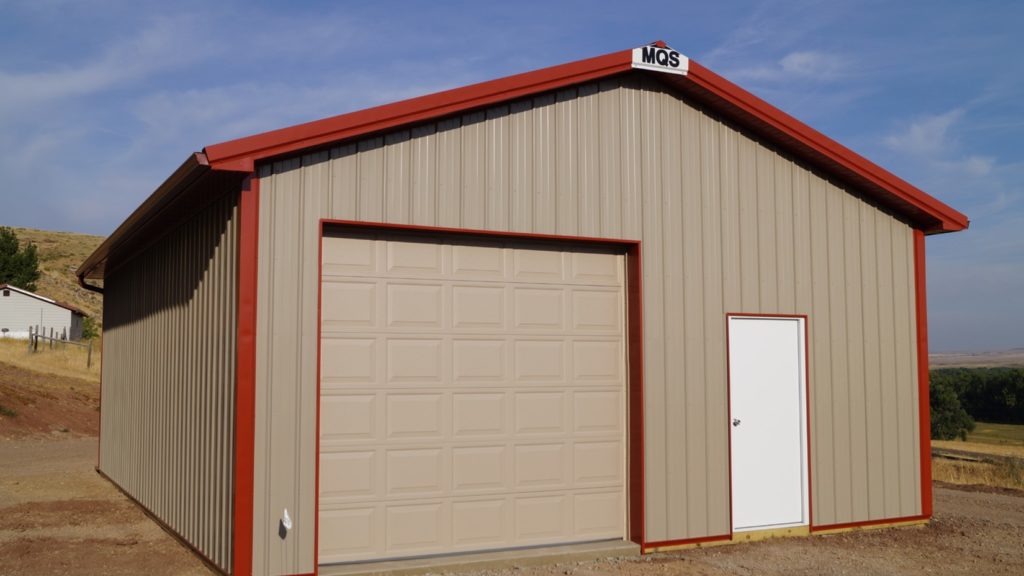 Reason #3 – You Want a Dedicated Space to Work on Your Hobbies
Do you enjoy working on cars, woodworking, or other hobbies? Building a post-frame garage in Chewelah can provide you with a comfortable and secure place to get your projects done. Plus, the garage environment will shield your work area from dust and dirt that could damage delicate tools and materials.
Reason #4 – A New Garage in Chewelah May Increase Your Home's Value
If you're considering selling your home in the future, a post-frame garage can be a significant selling point. Potential buyers could use the extra space for cars, storage, or hobbies.
Reason #5 – You Need Additional Living Space
A post-frame garage in Chewelah can also be used as extra living space. Whether you need a home office, playroom, or guest bedroom, your new garage could serve any purpose. You don't have to worry about the interior being too cold in the winter because it will be insulated and heated like any other room in your house.
Finally, if your old garage is too small to fit your needs, a post-frame garage in Chewelah will provide you with the extra space you need. Its wide-open design and spacious interior can be customized to meet your exact storage and living area requirements.
Reason #7 – You Want to Free Up Space Inside Your House
If you're running out of storage space inside your house, post-frame steel buildings in Chewelah may be the solution. You can move items such as holiday decorations, tools, and outdoor furniture to the garage freeing up valuable space inside your home.
Reason #8 – You Want to Start a Small Business
Are you thinking about starting a small business, like an auto repair shop or woodworking studio? Building post-frame steel buildings in Chewelah could provide you with the space and privacy to start. Plus, it's much cheaper than renting a commercial property!
There are many reasons why building a post-frame garage is a great idea. Whether you need extra storage space, an additional living area, or a dedicated place to work on your hobbies, there are countless benefits to constructing a post-frame garage in Chewelah!
MQS is a family-owned and operated company specializing in post-frame, steel-sided structures, and custom metal buildings in Chewelah. We have you covered if you need new farm buildings in Chewelah. When you are ready to start, we can work to ensure you get the building you need. Are you looking for Amish barn builders in Chewelah? The co-founder and co-owner of MQS Barn, Mark Stoltzfus, began his building career with his Amish Mennonite family and applies the same work ethic and expert craftsmanship on every project we do.
Call us today at 855-677-2276, or contact us online to receive a free quote on your next project. We look forward to hearing from you soon!