Post-frame steel buildings in Spokane are an excellent choice if you need a new garage or farm buildings in Spokane. Not only are they attractive and functional, but they are also affordable. Are you in the market for an affordable pole building in Spokane? Consider post-frame construction carefully.
Reason #1 – Less Labor is Required for Construction of Post-Frame Steel Buildings in Spokane
Post-frame steel buildings in Spokane are designed to be efficient and quickly built. Because they don't require complicated foundation designs or intricate wall framing, post-frame construction can be assembled quickly, saving time and money on your project.
Reason #2 – Durability
The durability of post-frame steel buildings in Spokane is another huge benefit. Steel is non-combustible and resistant to weathering, making it an excellent choice for outdoor structures that need to stand up to the elements over time. Furthermore, post-frame construction can last up to 50 years or more, so you won't have to worry about replacing your building anytime soon.
If you don't have a big budget, save money by designing an exceedingly simple structure. Post-frame buildings can be constructed with fewer parts than other building types, making them more cost-effective.
Builders in Spokane specialize in post-frame construction, which can save you money on labor and materials. They already have the experience and expertise needed to construct a high-quality structure that will last for years to come.
Reason #5 – Design Options
Post-frame steel buildings in Spokane can be designed in a variety of shapes and sizes. Whether you need a small garage or a larger workshop, these buildings are highly flexible and can accommodate just about any project.
Reason #6 – Post-Frame Steel Buildings in Spokane are Built with Affordable Materials
The materials used to build post-frame steel buildings in Spokane are relatively inexpensive. Steel framing and siding are both durable and cost-effective, so you won't have to worry about breaking the bank on your building project.
Reason #7 – The Best Pole Barn Builders Have Excellent Supply Chain Connections
Because of the type of construction, they specialize in, many pole barn builders have developed excellent relationships with suppliers. This means you can get the materials you need for your project at a discounted rate, saving you money in the long run.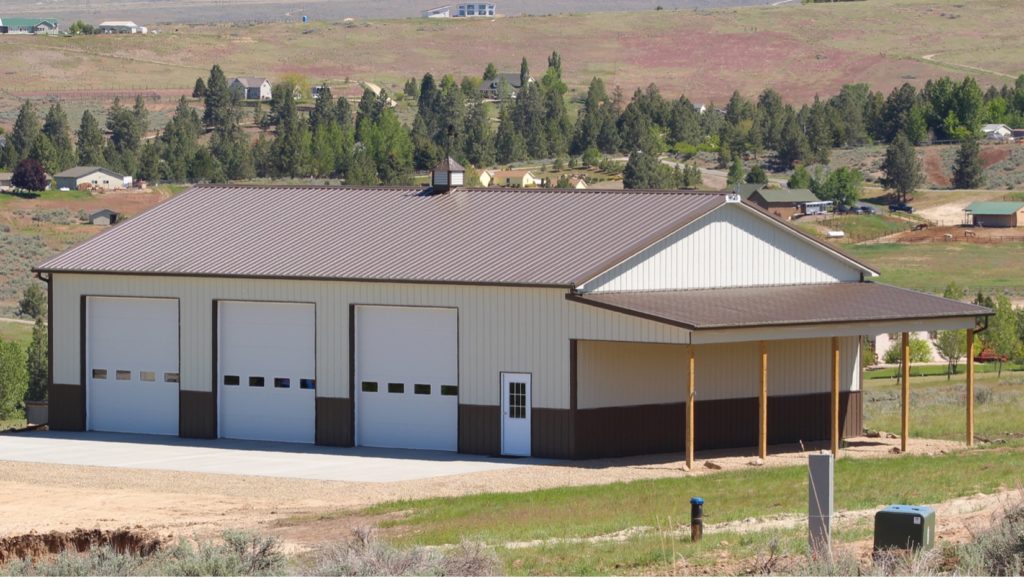 For these reasons and more, post-frame agricultural buildings in Spokane are an affordable option for your next building project. You can get the quality you need without breaking the bank. Contact a local post-frame builder today to start planning and constructing your new structure!
We have you covered if you want a barn or custom post-frame garage in Spokane. When you are ready to start, we can work with you to ensure you get the building you need. MQS is a family-owned and operated company specializing in post-frame, steel-sided structures, and custom post-frame metal buildings. The co-founder and co-owner of MQS Barn, Mark Stoltzfus, began his building career with his Amish Mennonite family and applies the same work ethic and expert craftsmanship on every project we do in Spokane.
Call us today at 855-677-2276, or contact us online to receive a free quote on your next project. We look forward to hearing from you soon!