Post-frames steel buildings in Montana are preferred by farmers and ranchers for good reasons. No other style of building comes close. Check out the following reasons why you should choose post-frame metal buildings in Montana for your animals.
Montana is known for its wide range of weather, from freezing cold winters to summer hailstorms. Post-frame steel buildings are designed with advanced materials and construction techniques, which make them highly resistant against damage due to strong winds, heavy snow loads, extreme temperatures, and other types of harsh weather.
#2 – They Can Be Customized for Your Needs
Post-frame steel buildings in Montana can easily be customized to meet your animals' needs best. You can customize the building's size, shape, and layout to create a safe, comfortable environment for your livestock.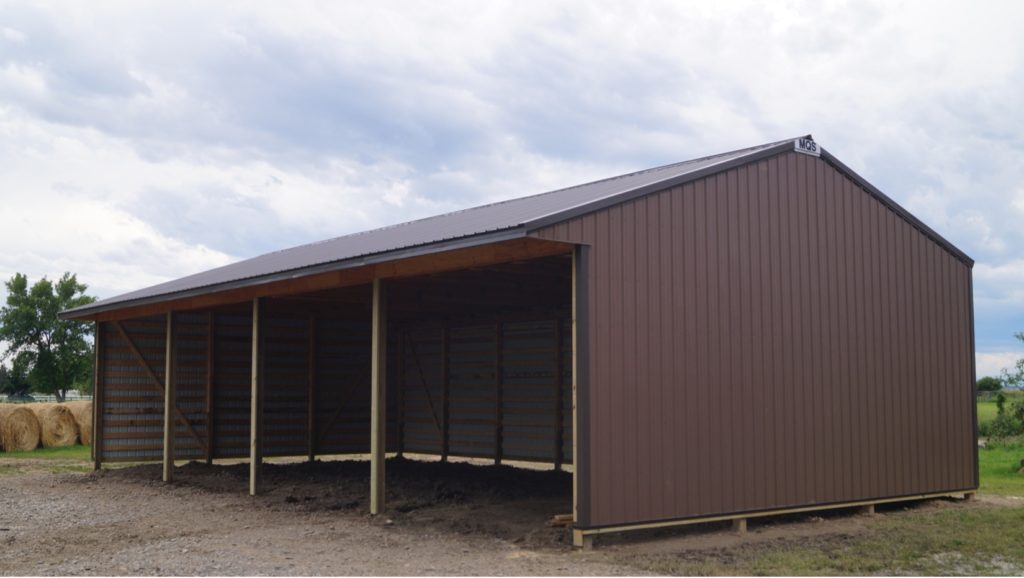 #3 – They Offer Durability and Longevity
Post-frame metal buildings in Montana are designed to withstand the harshest weather and elements. They are built with solid and durable materials that can stand the test of time. This means you won't have to worry about making regular repairs or replacements due to wear and tear.
#4 – Post-Frame Steel Buildings in Montana are Affordable and Cost Effective
Post-frame steel buildings in Montana offers great value for money. They are more affordable than other structures and require less maintenance over time, so you'll save on long-term costs.
#5 – Post-Frame Steel Buildings in Montana Can Be Built Fast
You'll be able to house your animals quickly with post-frame construction. The process is fast, efficient, and cost-effective compared to other construction methods.
#6 – Post-Frame Steel Buildings in Montana Are Easy to Maintain
A post frame building in Montana is also easy to maintain. The materials require little upkeep, and with regular inspection, you can ensure the building remains in good shape for years to come.
#7 – They Are Better for the Environment
Post-frame metal buildings are an environmentally friendly choice. The materials used are recyclable, requiring less energy to construct compared to other structures, which helps reduce carbon emissions.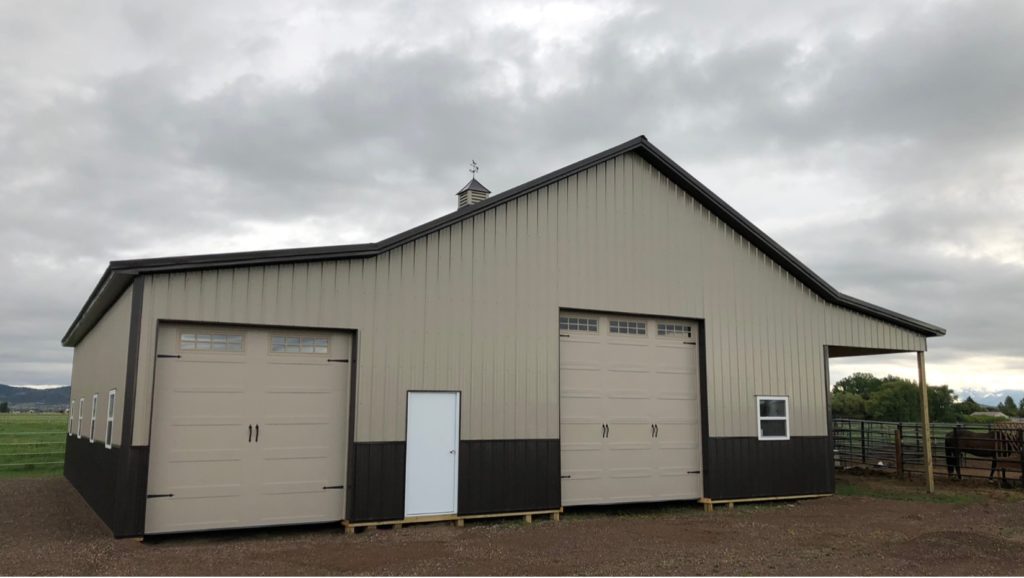 These reasons make it clear that post-frame agricultural buildings in Montana is best for housing livestock. They offer superior protection against the elements, are easy to maintain, and require less energy to build in Montana. They also represent excellent value for money and can be constructed quickly.
We have you covered if you want a new post-frame building or garage in Montana. When you are ready to start, our team of professional custom post frame builders in Montana can work with you to ensure you get the building you need. MQS is a family-owned and operated company specializing in post-frame, steel-sided structures, and custom steel buildings. The co-founder and co-owner of MQS Barn, Mark Stoltzfus, began his building career with his Amish Mennonite family and applies the same work ethic and expert craftsmanship on every project we do.
Call us today at 855-677-2276, or contact us online to receive a free quote on your next project. We look forward to hearing from you soon!