New post-frame metal buildings in Montana may be able to solve more problems than you realize. Custom pole barns in Montana are an excellent choice if you need space for storage, work, or something else. Consider the following reasons you should choose to build a pole building shop in Montana.
Post-frame metal buildings are cost-effective solutions for Montana businesses and residential customers alike. Post-frame metal buildings in Montana can be as simple or complex as you like, which makes them an excellent option when cost is of primary concern.
#2 – Fast Construction Time
When time is of the essence, metal buildings are a great choice. Since most metal buildings in Montana can be erected relatively quickly, they require less labor and construction costs. This allows you to start using your building sooner than with other materials.
#3 – Durability & Longevity
Post-frame agricultural buildings in Montana are designed to stand the test of time. In fact, metal buildings often last longer than other building materials due to their metal construction. Steel siding is resistant to fire, pests, and rot, which can cause costly problems over the years.
Post-frame buildings can be designed to your exact specifications. You can choose from a variety of metal siding profiles, insulation types, and roof styles to create the perfect structure for your needs. This allows you to customize the look and feel of your metal building while still benefiting from its various advantages.
#5 – You Need More Space
Whether it's for business or residential purposes, custom horse barn builders in Montana can provide an excellent solution. Post-frame buildings are ideal for adding extra storage and workspace to your property without having to invest in a costly remodel or addition.
#6 – Your Old Buildings Need to Be Replaced
If you need to replace an old metal building, MQS Barn offers a great alternative. Post-frame buildings are far more durable than other designs, meaning they can withstand the harsh weather conditions experienced in Montana and last for many years to come.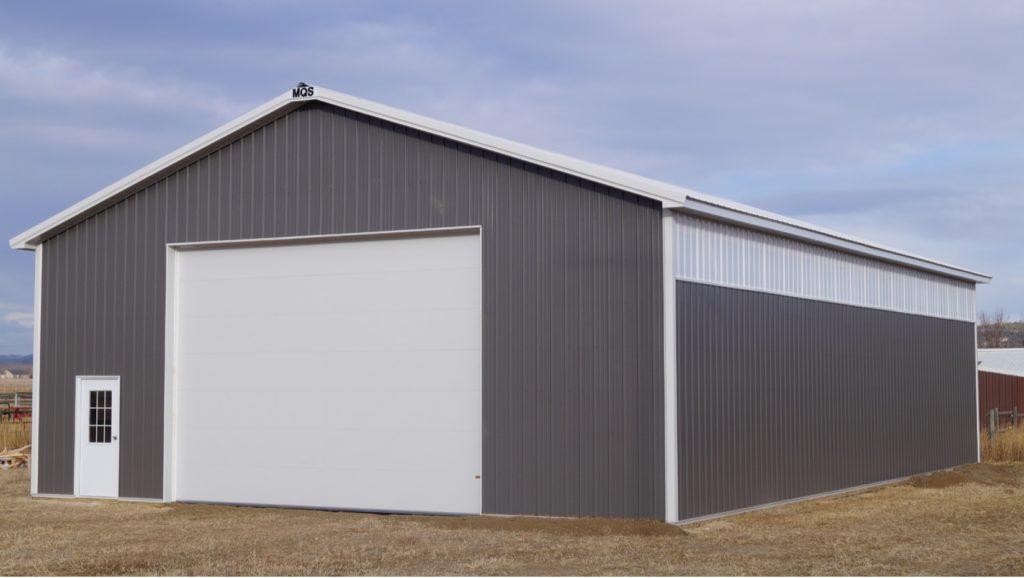 #7 – Your Business is Growing
If you're ready to expand your business, a new building is a great way to start. With post-frame buildings, you can quickly and easily add more workspace or storage space for your growing business.
We have you covered if you are interested in post-frame buildings in Montana. When you are ready to start, our team of professional custom post frame builders in Montana can work with you to ensure you get the building you need.
MQS is a family-owned and operated company specializing in post-frame, steel-sided structures, and custom steel buildings in Montana. The co-founder and co-owner of MQS Barn, Mark Stoltzfus, began his building career with his Amish Mennonite family and applies the same work ethic and expert craftsmanship on every project we do.
Call us today at 855-677-2276, or contact us online to receive a free quote on your next project. We look forward to hearing from you soon!